WHAT IS ETHICS INSIDE® CERTIFIED?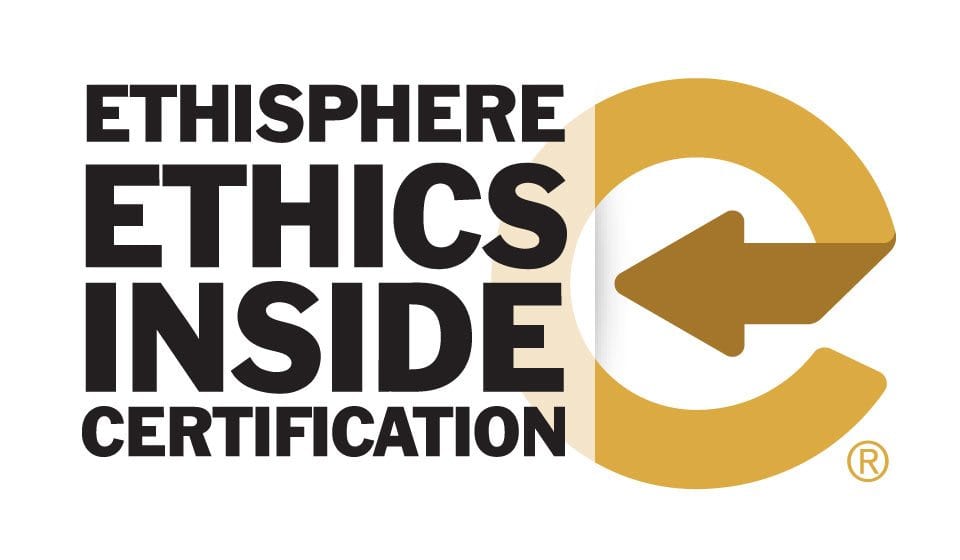 Corporations increasingly recognize the correlation between ethical business practices and long-term market success.
The critical consumer, both individuals and businesses alike, is choosier. Studies have demonstrated that the modern "knowledge worker" prefers to work for an organization that he/ she feels pursues its mission and profits in an ethical manner.
Companies spend billions on brand perceptions and public persona. However, if the public persona does not accurately reflect the true institutional culture, this disconnect will become apparent.
The highly-regarded Ethics Inside® Certified seal is the only independent verification of a company's ethics and compliance program and practices. The certification is exclusively awarded to companies that can demonstrably prove a superior employee and leadership culture that promote ethical business practices. Furthermore, such companies must have adequate compliance systems and programs to reasonably prevent compliance failures.
Being certified as "Ethics Inside®" means that your organization, whether public or private, cares about conducting business in an ethical and sustainable manner.
Customers will want to do business with your company.
Talented employees are more willing to work for your company.
Other businesses feel comfort in partnering with your company.
Investors want to hold stock in your company.
Regulators (and potential judges and juries) will know that your organization is making a real effort to prevent compliance failures.
WHAT'S EXAMINED IN AN ETHICS INSIDE® CERTIFICATION ANALYSIS?
Ethisphere Institute analysts look at more than 100 separate criteria. No company is expected to necessarily excel at all of them – but the aggregate weighting must exceed a level at which ethical behavior becomes the core expectation, compliance controls respected, and productive innovation and communication propagated.
All applicants are provided with detailed reports as to how their programs measure up – including suggestions and guidelines for improvement. Companies that pass the certification criteria are provided with the award and license to use the "Ethics Inside® Certified" logo in corporate communications and promotion.
Is your organization ethical? Then perhaps it's time to share that with the rest of the world.