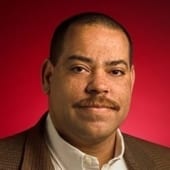 Chief Compliance Officer (former); Google
Andy Hinton is the former Vice President of Global Ethics and Compliance at Google. In this role, Mr. Hinton lead the company's efforts to identify and mitigate compliance risk and to nurture and expand upon the company's core value of "Don't be evil."
Mr. Hinton joined Google in November 2006. From 2003 to 2006, Mr. Hinton was the Chief Compliance Officer at two GE Capital financial services businesses. From 1994 to 2003, Mr. Hinton was a federal prosecutor in New York City, focusing on white-collar crime. From 1989 to 1994, Mr. Hinton was a litigation associate at the New York City law firm of Cravath, Swaine & Moore, where he focused on commercial litigation and white-collar criminal defense.
Mr. Hinton is a 1989 graduate of Fordham School of Law, where he was a member of the Law Review, and a 1982 graduate of Harvard University, where he majored in Economics.
Mr. Hinton lives in Palo Alto, California with his wife, Joy, an accomplished securities lawyer, and their two children, Sarah and Eric.