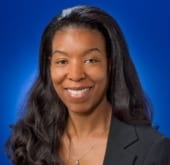 Kelly Payne
Vice President – Global Ethics and Compliance Officer, Eli Lilly and Company
Kelly Payne is the Vice President-Global Ethics and Compliance Officer. In this role, she is responsible for leading the implementation of effective E&C programs across all business areas and geographies, while driving efforts with business leaders to embed a culture of integrity across the organization. Previously, she held the role of CFO for Lilly USA, the largest single affiliate for Eli Lilly and Company. In this role, she was responsible for financial leadership, delivering strong business results while leading key financial processes and maintaining an exceptional control environment. She has been an employee at Lilly for over 18 years and during that time held numerous roles with increasing responsibilities including: Leader for Lilly's Global Business Solutions (GBS) Centers for the Americas, Sr. Director Corporate Financial Reporting and Director Corporate Audit Services.
Kelly is a certified Six Sigma Black Belt, having completed an assignment as a black belt offered to high potential, high performing employees at Lilly.
In addition to her day job, Kelly serves as an advisory board member for the African American Network (AAN) at Lilly and the as the Treasurer for the Lilly PAC. She was previously a member of the Senior Steering Committee for the Women's Initiative for Leading at Lilly (WILL).
Kelly graduated from the University of Michigan Business School where she earned a Bachelor of Business Administration with a focus in Accounting. Upon graduation, Kelly started her career at Arthur Andersen where she earned a Certified Public Accountant (CPA) designation. She later earned a Masters of Business Administration from the Kelley School of Business at Indiana University.
Outside of Lilly, Kelly serves on a number of not-for-profit boards including.
In her spare time, Kelly enjoys spending time with her husband and children.