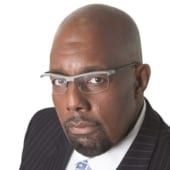 Matt Horace 
Chief Security Officer, Mayo Clinic
Matthew W. Horace is a CNN law enforcement and security expert analyst, senior crisis manager and contributor to the Wall Street Journal "Crisis OF The Week" column. His commentary and experience are a dependable voice of CNN and Headline News crisis and national law enforcement interest events and crisis. He has also been featured on broadcast news segments on MSNBC, ABC, CBS, NBC, The BBC, CNN International and local affiliate stations throughout The United States and abroad. He is a twenty-eight-year veteran of federal, state, and local law enforcement, ascending to the Senior Executive Service (SES) rank in the United States Department of Justice managing local, regional, national, and international investigations. In this role, Matthew led and participated in some of the more notable investigations of our lifetime to include terrorist bombings, SWAT/tactical operations, undercover operations, narcotic investigations, murder-for-hire schemes, RICO/Organized Crime Investigations, shooting – use of force investigations, firearm trafficking investigations, criminal hostage standoff investigations, home invasion investigations and violent crime/ murder investigations.
Matthew has worked in law enforcement in every state in the United States and many foreign countries and has trained thousands of law enforcement officers throughout the United States and abroad in law enforcement and criminal justice topics.
An accomplished and energizing motivational speaker, trainer, lecturer, and leadership consultant, Horace is an advisory board member for the New York-based Federal Enforcement Homeland Security Foundation (FEHSF), immediate past president of the 100 Black Men of New Jersey, former president of The National Organization of Black Law Enforcement Executives (NOBLE) NNJ, and a member of numerous other professional organizations. In this work, he is also working with The Hetty Group a community impact consultancy.
In 2009, he founded The Horace Foundation Endowment for Criminal Justice Studies at Delaware State University in memory of four university students who were slain in a Newark, New Jersey, schoolyard. The goal of the foundation is to inspire and support students who are pursing degrees in criminal justice or related fields.
He is an adjunct professor at Farleigh Dickinson University and a published author. Published in 2016, Horace coauthored the Amazon.com bestseller THE C.A.L.L., an anthology of short stories written by black men aimed to inspire Character, Accountability, Love, and Leadership in young men as they enter adulthood.
His first solo book project Horace has contracted with Hachette Publishing, one of the world's largest publishing houses. In his work he addresses the condition he refers to as "Coptics, The Optics of Policing in The Digital Age" and is scheduled to be released in early 2018. In this book, Horace addresses the convergence of technology, policing and community unrest. He chronicles his experience living inside of the BLUE LINE, what it's like to be "Black in Blue", shares real life policing anecdotes while addressing systematic racism inside of the profession and his current role as a law enforcement analyst at CNN. Horace also takes the reader inside the world of dangerous police operations – having been in and surviving shooting incidents. Matthew is a member of the Black Life Coaches Association.
Horace has a B.A. in English from Delaware State University, a MA in Human Resources Training and Development from Seton Hall University and is a proud member of PHI BETA SIGMA Fraternity.