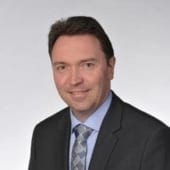 Thomas Pfennig
SVP, Global Head of Compliance & Data Privacy, Bayer AG
Effective January 1, 2016, Tom Pfennig took over as Head of Compliance at Bayer AG. In his function, he is overseeing all legal compliance activities within Bayer's divisions and corporate functions globally. This includes coordinating the Integrated Compliance Management (ICM) advising on legal Compliance topics, including industry codes, laws and public regulations as well as company directives.
Mr. Pfennig joined Bayer in 2004. He worked as Legal Counsel in Bayer AG´s and Bayer Corporation´s Litigation departments from 2004 to 2009. In 2010, he became Senior Legal Counsel Women's HealthCare at Bayer HealthCare Pharmaceuticals Inc. He returned to Germany in 2012 and assumed the global responsibility for Investigations and Reporting at Bayer AG´s Compliance function. From 2013 until 2015, he was Head of Legal Product Supply at Bayer HealthCare AG. Prior to joining Bayer, Mr. Pfennig worked at BMW of North America LLC and AT&T Broadband in the US.
Mr. Pfennig completed his legal studies at the University of Bonn/Germany and thereafter graduated from the University of Denver Law School with a Master in American and Comparative Law. He attended Graduate Business Management Programs at the University of Pittsburgh Katz School of Business and Oxford University Said Business School. Mr. Pfennig is admitted to the German Bar and the New York Bar.