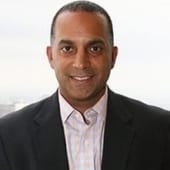 Tony Jordan
Americas Forensic & Integrity Services Leader, EY
Tony is a partner at EY and currently serves as the Americas Forensics Leader.
In this role, he is responsible for all Forensic & Integrity Services EY offers to clients in the Americas Area.
Tony holds a wide range and variety of experience in Forensics, Compliance, Governance and Integrity consulting services. Tony is an EY boomerang, having started his career as an auditor at EY in 1995, leaving the firm for a number of years, and returning in 2014 to be the Forensics leader for the Boston office. In between, he worked in Forensics at other Big 4 Firms and was a partner at a boutique forensic accounting firm. Additionally, Tony spent time in the Enforcement Division of the U.S. Securities and Exchange Commission, where he served as the Accounting Branch Chief for the SEC's Boston Regional Office.
Tony holds a BBA in Accounting from the University of Massachusetts, Amherst, where he is still active as an Accounting Consulting Council member and numerous other activities. He is a Certified Public Accountant (CPA) in the Commonwealth of Massachusetts and holds the Certified in Financial Forensics (CFF) credential from the AICPA.