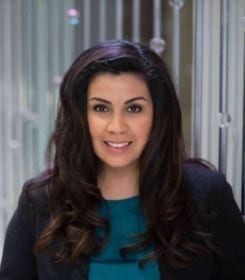 Clea Nabozny

Director of Marketing
Clea Nabozny is the Director of Marketing where she and her team develop the marketing, branding and communications strategies for Ethisphere's broad suite of data services, global events and programs, and publications.
Prior to joining Ethisphere, Mrs. Nabozny was an account manager at Off Madison Ave, one of the largest advertising agencies in Phoenix. While there she led marketing lifecycle, advertising, and digital strategy for 8 clients in various industries and was part of the account management team for the agency's largest client, the Arizona Office of Tourism. She also developed the agency's process for on-boarding new web development clients and designed creative ways to pitch existing and new business.
Prior to Off Madison Ave, Ms. Nabozny was a Marketing Associate at NYSE Governance Services (formerly Corpedia) leading the creation and development of communications and lead generation strategies, product and services launches, and digital branding and website platforms.
She earned her Bachelor of Science in Marketing from the W.P. Carey School of Business at Arizona State University.