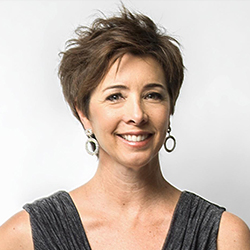 Pamela Herrmann
Senior Vice President, Marketing
Pamela Herrmann is the Senior Vice President, Marketing, where she has responsibility for driving the strategic growth of the business through marketing activities including brand management, marketing communications, product marketing and events. She oversees the planning, development and execution of all marketing and advertising initiatives that increase brand awareness and reputation management. She brings several decades of experience working with B2C and B2B companies helping them drive organic growth through customer journey transformations. She is a subject matter expert on the topic of customer loyalty and brand storytelling.
Prior to joining Ethisphere, Pamela was in the highly competitive and commoditized mortgage lending and mortgage lending SaaS sectors, effectively redefining brand positioning to create key differentiations and implementing a data-driven approach to marketing excellence. She has consulted to a range of clients across industries and sizes bringing an outside in, or customer view, of the business so that customer and user journeys are simple, clear, faster and less frustrating. Her client list includes JetBlue, Accenture, Community College of Denver, and many SaaS startups.
Pamela is a best-selling author and national speaker on the subject of customer loyalty and brand storytelling. Her book, The Customer Manifest, How Businesses Have Failed Customers and What It Takes to Earn Their Loyalty, was ranked #3 on customer service books every business owner should read by Business.com. She frequently speaks at Digital Start Up conferences and shares her insights on how to create and tell your brand story.
She received her Bachelor of Science from University of San Francisco in Organizational Behavior, is certified as both a SAFe Agilist and as a Design Thinking Facilitator.