BENCHMARKING / DATA
A Buyer's Guide to Ethics & Compliance Benchmarking Solutions
Ethics and compliance benchmarking can provide the insight to answer many essential questions. Download this guide to select the best benchmarking solution for your organization.
While some executive roles have very clear goal posts (you either hit the revenue goals or you don't; profitability is achieved, or it is not) it is not so clear-cut in an E&C environment. The goals are broader, and they may shift based on events in the market and changing guidance from regulatory bodies.
If you are an E&C leader looking to determine what to prioritize and how to select the best path forward, given limited investment resources or the evolving regulatory environment, then this buyer's guide is for you. Download it to learn:
Top 4 business imperatives for benchmarking
5 considerations when selecting the best E&C benchmarking solution
Key business areas that should be covered in a benchmark for maximum effectiveness
Resources to convert benchmarking into action
BONUS CONTENT: In addition to the Buyer's Guide you will also receive, as a bonus, presentation-ready slides so that you can easily convey the value of benchmarking to your peers, your ELT or other internal stakeholders.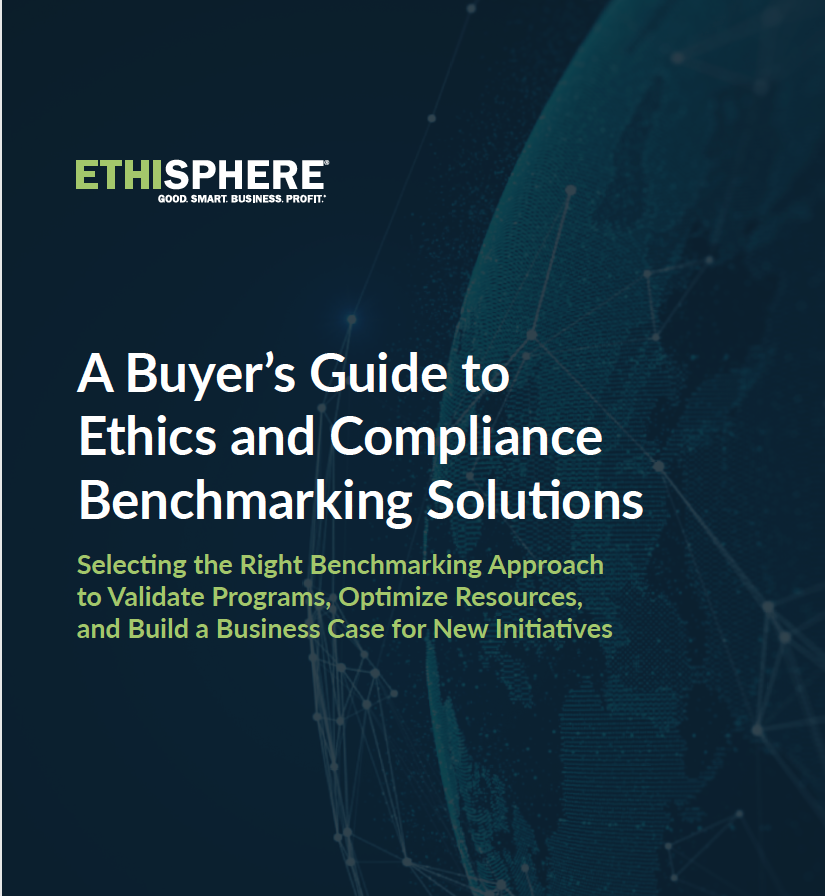 THE SPHERE | Reimagining the Compliance Experience
Assessing your program using our Ethics Quotient
Benchmarking against your peers, by head count, or even against The World's Most Ethical Companies
Ethisphere Insights provide you with our expert analysis on the DOJ guidelines and how to interpret it for your business