BENCHMARKING / DATA
Giving Your Ethics & Compliance Program Lift: How to Shop & Compare the Right Benchmarking Solution
Benchmarking is the most effective way to understand where you are on the journey to compliance excellence, improve the way you do business and ultimately mitigate risk. Download this white paper to learn how you can establish effective benchmarks.
This presentation was developed to arm in-house compliance and legal professionals in their conversations with internal and external stakeholders about the importance of benchmarking your ethics and compliance program. It features a range of information that can be useful in building a business case for benchmarking, including:
The importance of benchmarking
Different ways to benchmark
The Ethics Premium – data that shows how strong ethics & compliance programs deliver long-term business performance
The benefits of comparing your practices to peers
And more!
Download it now and start improving your ethics and compliance program today!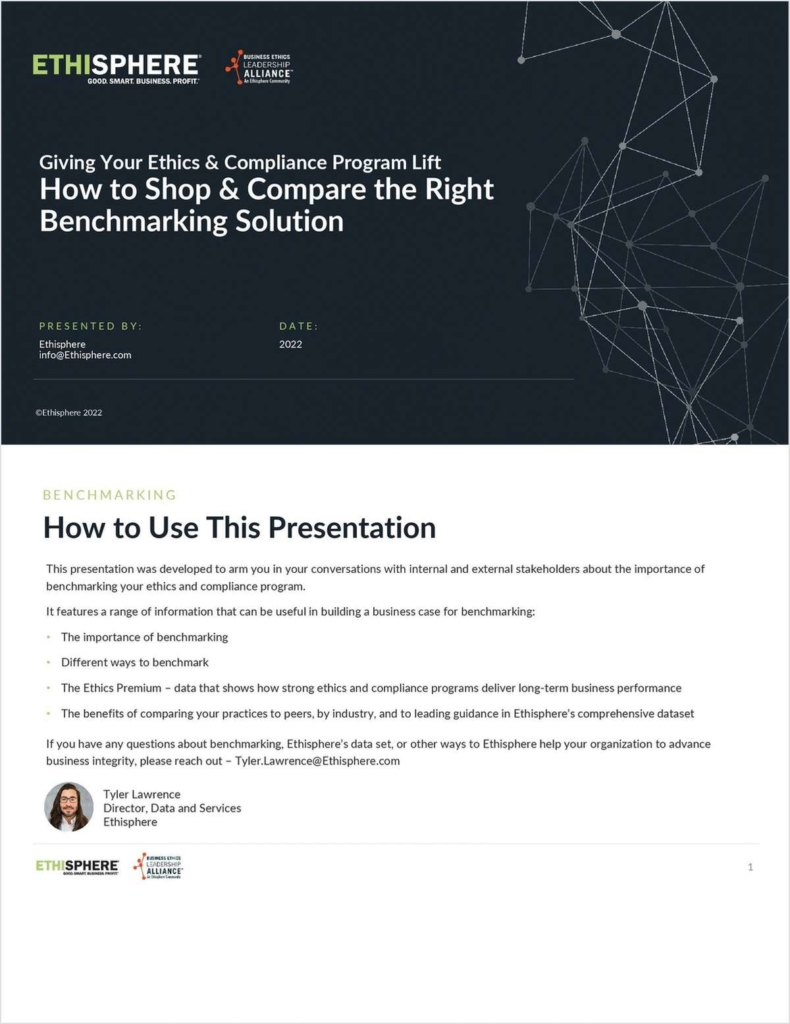 THE SPHERE | Reimagining the Compliance Experience
Assessing your program using our Ethics Quotient
Benchmarking against your peers, by head count, or even against The World's Most Ethical Companies
Ethisphere Insights provide you with our expert analysis on the DOJ guidelines and how to interpret it for your business