Infographic
Insights into Cybersecurity Plus, Top 5 Steps to Becoming More Cyber Secure
Download the easy-to-share visual data and insights on cybersecurity from the 2018 World's Most Ethical Companies (WME) data-set plus learn the top five steps for becoming more cyber secure.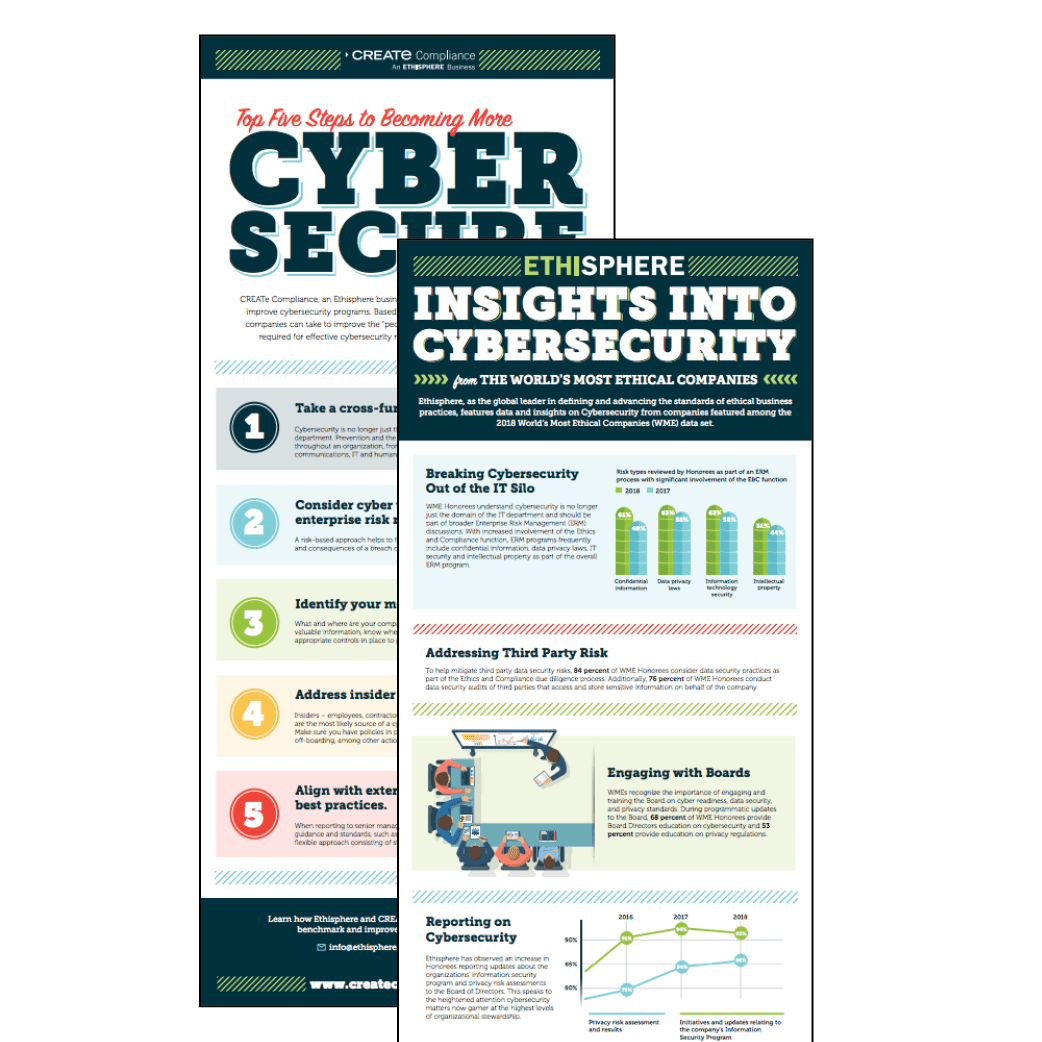 Assessment
Cybersecurity Maturity Assessment
Best practice insights: Learn the elements of a strong cybersecurity program aligned to the leading guidance in the NIST Framework
Assess program maturity: Determine the strengths and weaknesses of your cybersecurity program
Engage across functions: Involve others in a discussion about cybersecurity (CISO, ERM, HR, supply chain, etc.)
Access the report immediately: Use it to share findings with your organization
Complimentary: Assessment included with BELA Membership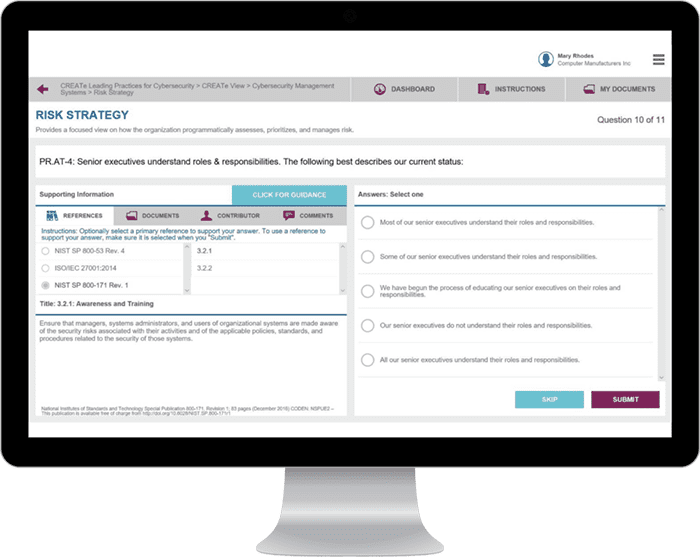 Article
Lost in a Cyber Second
Protecting Information & Mitigating Cyber Risk
Imagine this scenario: A Wall Street Journal reporter is on the phone and wants to know how a trove of your company's confidential data—including customer credit card information, employee social security numbers, confidential emails, and future product plans—ended up on the dark web. What steps do you take? What notifications need to be made? Who do you bring into the room to address this issue?