At Francisco Partners, we have always believed in running our business with ethics and integrity. We are now refining our compliance program to make it more resilient and sustainable and to reduce our risk. Why?
Complete the online Holistic Compliance Program Maturity Assessment (takes about an hour) that looks at the maturity of your program and its application to the following nine risk topics:
• Conflict of Interest / Insider Trading
• Competition
• Anti-corruption / Anti-bribery
• Anti-Money Laundering
• Data and Intellectual Property Protection
• Cybersecurity
• Social Compliance
• Environmental Compliance
• Trade Sanctions & Export Controls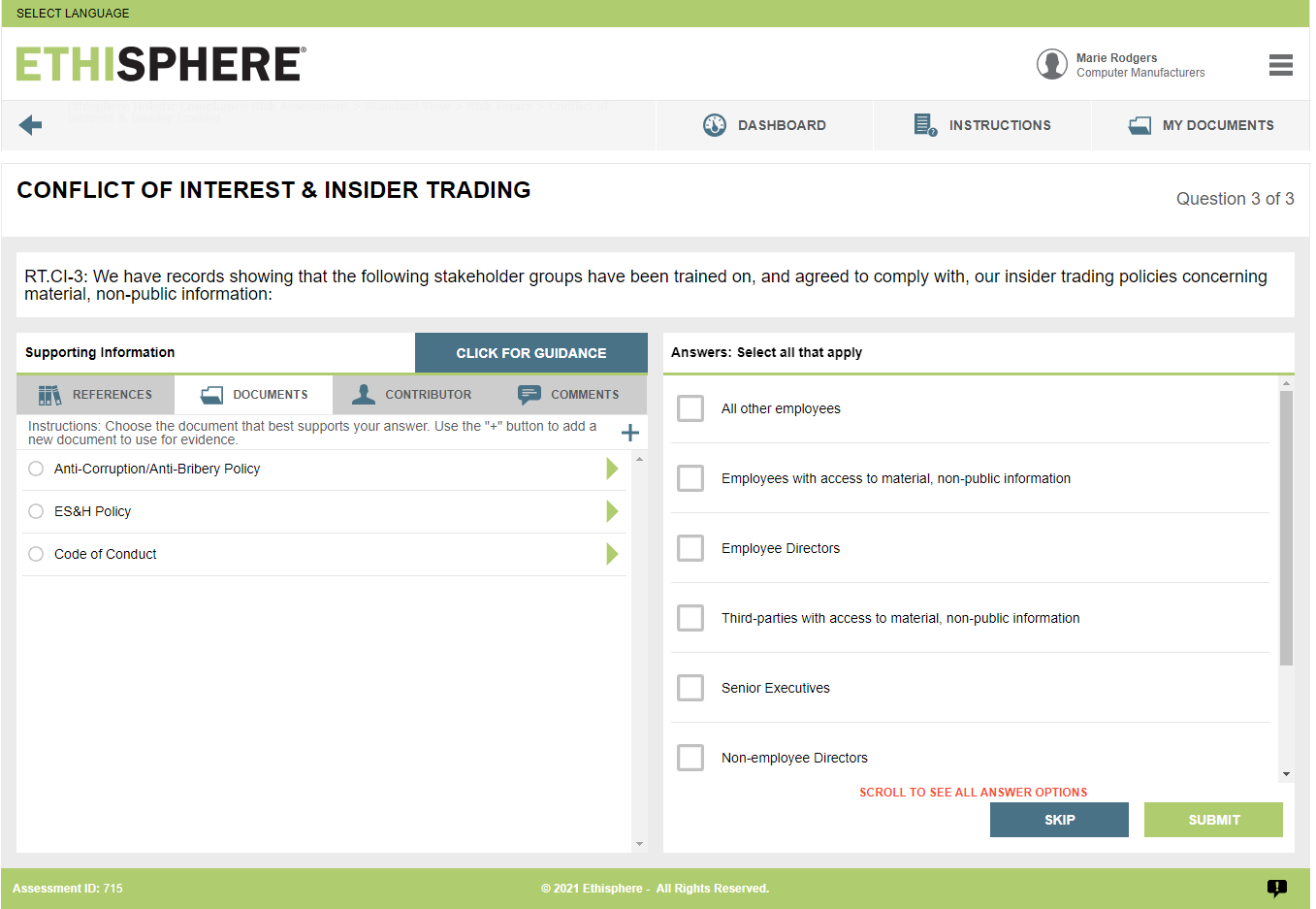 Take advantage of this opportunity to: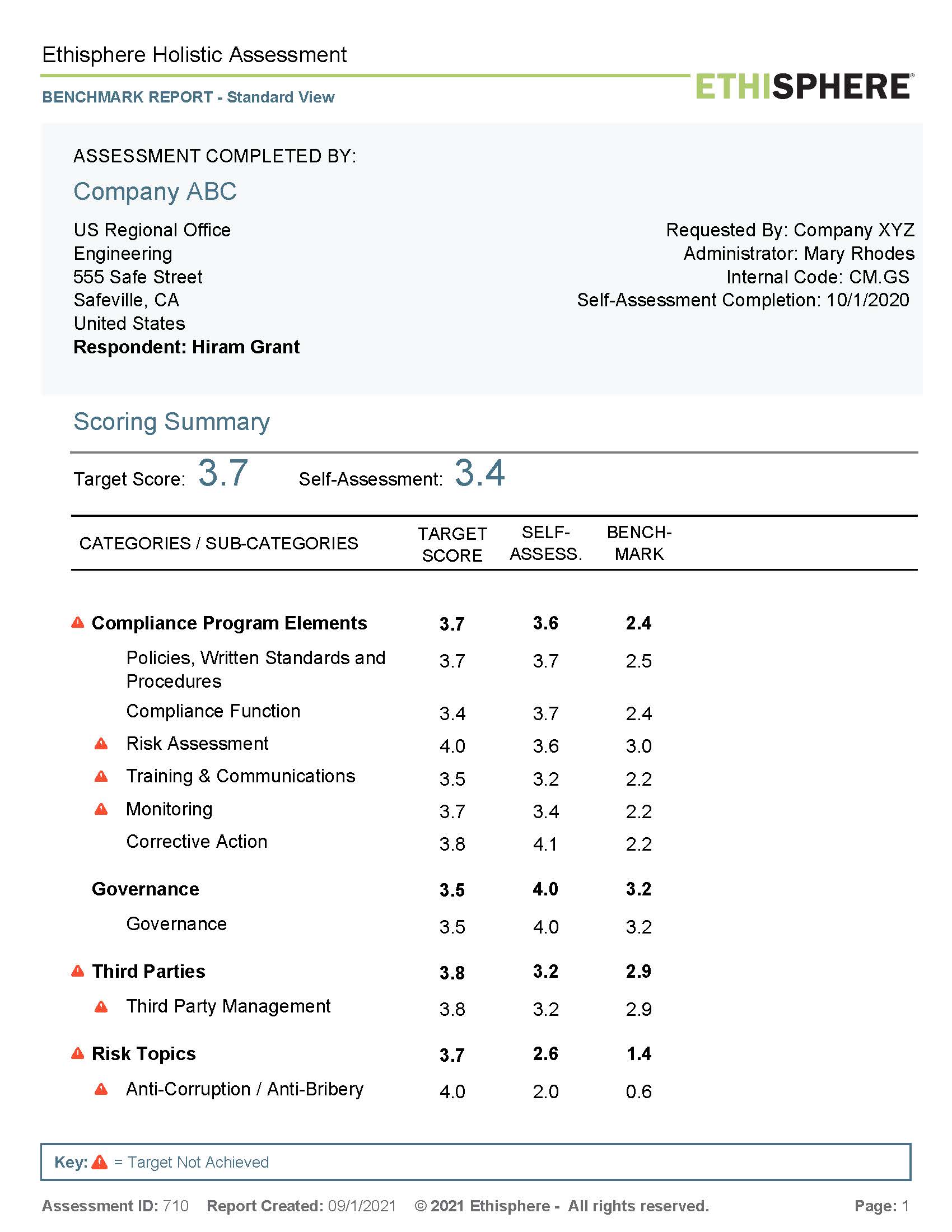 Receive a Benchmark Report
with your category and subcategory scores and benchmarks against other companies.
Discuss Results with Experts
Ethisphere will have a 30-minute review call with you to discuss the self-assessment results and your risks.
Receive a Summary
Ethisphere prepares a brief summary report of your risks, maturity results and basic recommendations.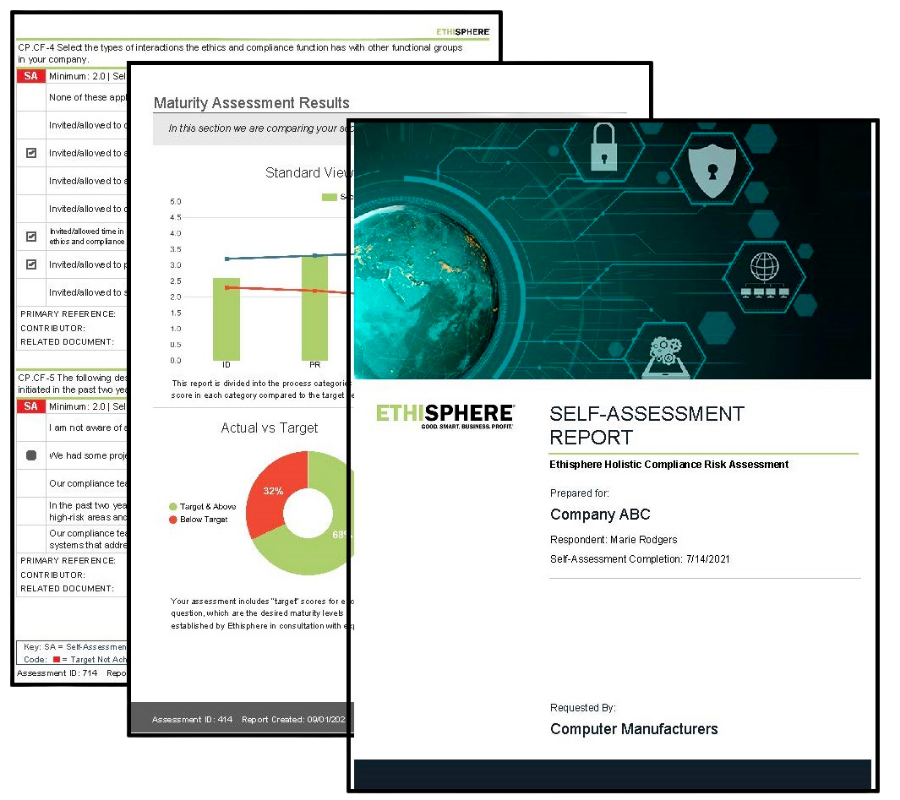 We encourage all portfolio companies to participate and take advantage of our negotiated rate of US$1,000, which you pay by credit card. If you are interested, Ethisphere can also provide a higher level of engagement that includes an independent assessment, in-depth, customized analysis and roadmap, a rapid improvement workshop, and support in achieving a six-month improvement goal to reduce your risk.
If you have any questions, please contact support@ethisphere.com.