Advancing Business Integrity for Competitive Advantage
Ethisphere brings together leading global companies to define and codify best practices for ethics and compliance, and helps to advance business performance through data-driven assessments, benchmarking, and guidance.
Leading Practices
The latest insights, guidance, and events addressing today's top issues.
Supporting a Strong Ethical Culture
Disruption can induce pressure to perform. These resources offer insights into fostering an ethical culture.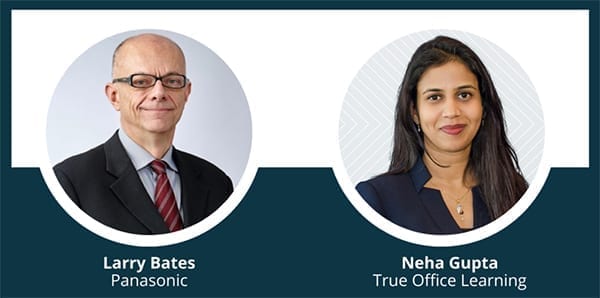 Watch Now On-Demand | Leading Compliance Culture Transformation in a Japanese Multinational
True Office CEO Neha Gupta's conversation with Panasonic General Counsel Larry Bates on the emergence of his role, business and governance dichotomies, effecting change, and adapting to a new risk environment.
Doing More With Less
Hear from senior leaders about ways to optimize resources.
Conversations with Leaders
Learn how top companies integrate purpose and ethics into actions.
Coronavirus (COVID-19)
Resources from our Partners.

Virtual Events
Webcasts featuring data from the World's Most Ethical Companies® or covering key emerging issues for ethics and compliance leaders.

Business Ethics Leadership Alliance (BELA)
A membership community of global leaders working to advance business integrity.

Get In Touch With Our Team
Contact us with questions, comments, requests, or simply to stay in touch.