ETHICAL CULTURE / LEADERSHIP
Leading with Data – A Catalyst for Growing a Culture of Integrity at Avangrid
Alistair Raymond, Vice President – Chief Compliance Officer at Avangrid Inc. and Andrew Jacobs, Chief Compliance Officer at Avangrid Networks, Inc., highlight innovations and enhancements that further their programs. This video is a recording of a panel from the 2022 Global Ethics Summit.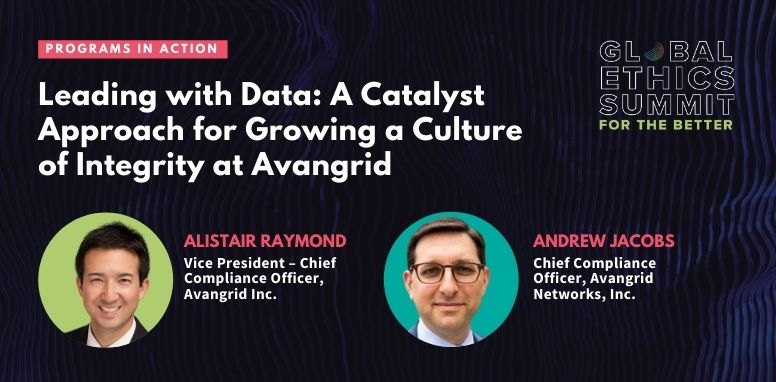 Masterclass | Ethical Culture Series
Join us for a complimentary Ethisphere Masterclass series focused on all things Ethical Culture! Over the course of two sessions in May, our team of experts will share best practices and practical strategies to elevate your ethical culture, reduce risks, and strengthen your compliance program.