In an age of deeper government scrutiny of business operations, increased civil and criminal penalties for compliance failure, and heightened consumer awareness and sophistication, organizations that want to lead realize that there is a direct link between ethics and profits.
Our mission is to help corporate executives guide their enterprises toward gaining market share and creating sustainable competitive advantage through better business practices and corporate citizenship. We inspire this advancement and discussion by enabling leading C-level executives to network and share ideas and practices, debate effective strategies, better understand current issues, and identify evolving trends.
Learn more about our global ethics summits, local roundtable discussions, Business Ethics Leadership Alliance (BELA) community, Ethisphere magazine and complimentary webcasts.
Joining BELA (Ethisphere's Business and Ethics Leadership Alliance) gave us the opportunity to benchmark our programs with other top companies from other industries.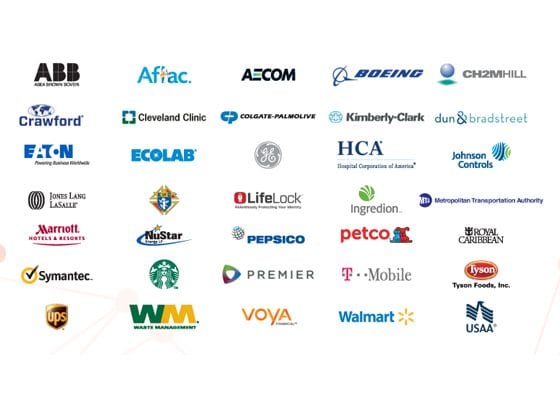 Being an active member of BELA is just another way to show Dell's commitment to winning with integrity. We look forward to collaborating with other BELA members to drive the conversation of ethics as a critical differentiator in business.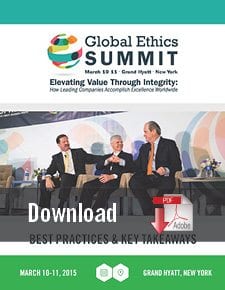 Best Practices from the 2015 Global Ethics Summit
High-level overview, key take aways and best practices as presented and discussed at the 2015 Global Ethics Summit.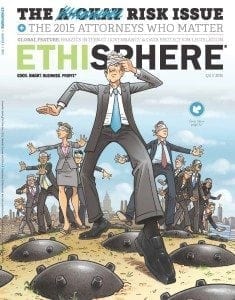 Ethisphere Magazine is the must-read publication for all things ethics and compliance.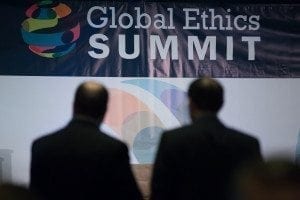 Latin America Ethics Summit
Don't miss the 2016 Summit in São Paulo, Brazil June 8-9, 2016!
Leadership Lessons from the Top
EVP, Government Affairs, GC, Corporate Secretary at PepsiCo, Tony West discusses businesses license to operate.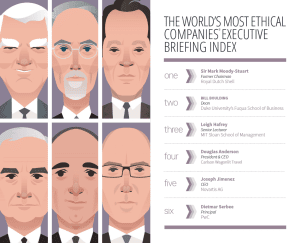 World's Most Ethical Companies Executive Briefing
Download the latest volume!