Our conversations with companies from all over the world point to one clear conclusion – companies are hungry for actionable data they can use to advance their programs, culture of ethics and corporate brands.
Compare your performance against the best, leading companies. Others may conduct surveys but Ethisphere is the only organization that provides benchmarking against not just a wide group of varied for-profit, non-profit, educational and governmental organizations, but against those recognized as World's Most Ethical Companies. Our survey, vetted by experts and conducted for 10 years, serves as the standard for programs, globally.
… It's no longer just about calculating the bottom line – successful companies are measuring their reputations, corporate cultures and policies more than ever before.
Our commitment to integrity means that we are always looking for ways to continuously improve – not just for ourselves, but also for those who follow in our footsteps.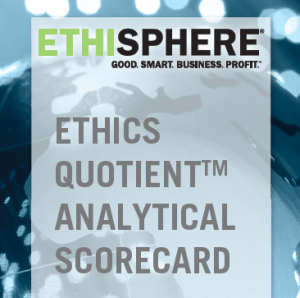 Ethics Quotient™
The 125+ question online Ethics Quotient™ (EQ) survey is the foundation of our independent objective review and is the starting point for any company desiring to better assess its program and practices. Developed by Ethisphere's Methodology Advisory Committee which is composed of leading experts from the fields of law, corporate reputation, governance, and government.
Ethics Quotient™
The resulting Analytical Scorecard provides scores in five key categories as well as to a sub-set of questions that provides directionally important information for program improvement. The Ethics Quotient is also the starting point for evaluation as a World's Most Ethical Company and for the Ethics Inside® Certification process.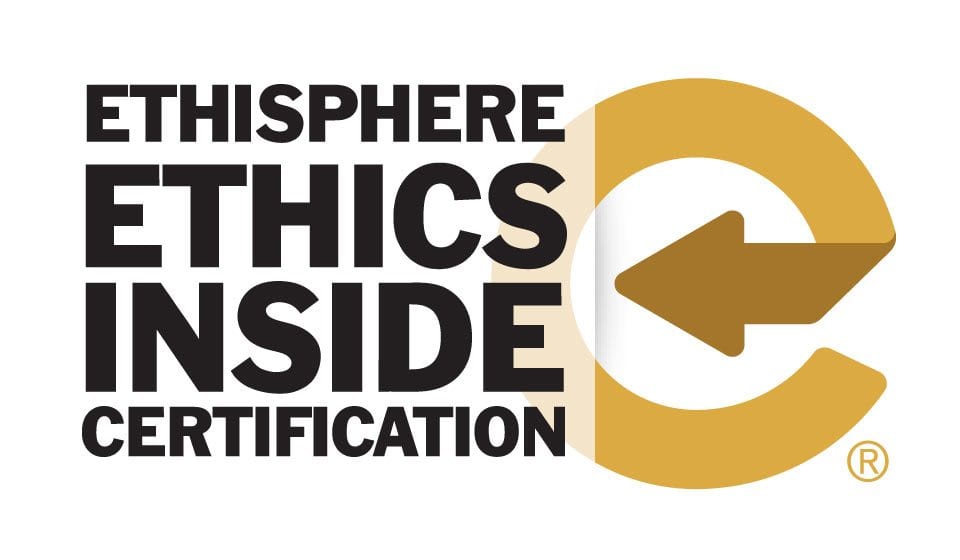 Ethics Inside® Certified
The highly-regarded Ethics Inside® Certified seal is the only independent verification of a company's ethics and compliance program. Certified as "Ethics Inside®" means that your organization, whether public or private, cares about conducting business in an ethical and sustainable manner and puts real effort into preventing a compliance failure.
Ethics Inside® Certified
The certification is exclusively awarded to companies that can demonstrably prove a superior employee and leadership culture that promotes ethical business practices. Furthermore, such companies must have adequate compliance systems and programs to reasonably prevent compliance failures.