 Meet Emme Devonish – The Newest Addition to Ethisphere's Data & Services Team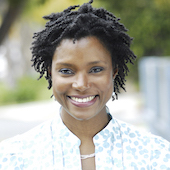 Emme Devonish
Senior Compliance Counsel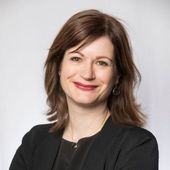 Erica Salmon Byrne
Executive Vice President and Chair of BELA
At Ethisphere, we have the good fortune of working with distinguished ethics and compliance professionals from around the world. In this Q&A, I connect with one such person, Dr. Emme Devonish. We are delighted to welcome Emme as the newest member of our team. Emme joins us as Senior Compliance Counsel and brings a rich background of experiences that will be invaluable to the organizations that turn to Ethisphere for program assessments, benchmarking and insights into other E&C issues.
Emme joins us from the keystone state of Pennsylvania, where she served until recently as the University Ethics Officer at Penn State. She started her career as an Attorney-Adviser in the U.S. Securities and Exchange Commission and has held leadership positions at The Prudential Insurance Company of America, Nomura IBJ Global Investment Advisors, and the international law firm Kelley, Drye & Warren. Additionally, she has served in roles as International Legal Counsel at Crédit Lyonnais Asset Management and Finance Counsel at the Caisse des Dépôts et Consignations in Paris.
Erica: Emme, you bring such a wealth of experiences to our team. What drew you to Ethisphere?
Emme: The people. On my LinkedIn page, I state that, "through education and communication, I advocate that good compliance is good business." At Ethisphere, good ethics is good business, and my ethical colleagues are engaged in fostering compliance and improving the ethical culture at organizations. Our company is comprised of people who are passionate about what they do and are excited to show up and perform their best daily.
Erica: How do you see your background informing your work here?
Emme: My background as an attorney, professor, and consultant allows me to view issues from several perspectives. This unique stance combined with experience working in multiple industries and with clients from diverse sectors including healthcare, financial services, higher education, environmental, technology and energy, informs my understanding of the various cultural and structural challenges that organizations encounter when embarking on change management to strengthen internal controls and bolster their overall ethics and compliance program.
My objective with each client is to understand the organizational culture and operational protocols, connect core values with the strategic plan, and assess their program to identify risks and knowledge gaps that results in a roadmap to implement improvements that raises standards and lowers risk exposure to potential regulatory penalties or reputational harm.
Erica: You also have a very creative side. Tell us more.
Emme: About 12 years ago, I returned to graduate school and earned a Master of Fine Arts in Creative Writing from Carlow University and then a Doctorate in Film Studies from The University of Sydney.
The ability to express my creative nature is liberating and gives me the opportunity to present at workshops like the Carlow MFA Virtual Ireland Residency, and to teach at the university level in Cinema, Literature, English, and Communications. Writing and teaching are two of my passions, and I enjoy balancing these outlets with the rigorous analytical work I perform as an attorney and a consultant.
Erica: I know you are also passionate about teaching. In addition to being a Lecturer in Law at the Santa Clara University School of Law, you have taught courses in Communications, English, Literature, Writing and Film at universities across the United States and abroad. Why is teaching important to you?
Emme: I come from a family of educators. My mother taught me how to read and write before preschool, my father was a professor, my sister is a teacher and the Secondary English Language Arts Content Curriculum Specialist for her District in Texas, and my cousin is the Principal of a New York City high school.
At a young age I volunteered to teach adults how to read at a public library, became involved in reading to children through Reading is Fundamental, and tutored children of all ages. For me, teaching and raising literary levels in my local community are life-long commitments.
Erica: I know you are also very involved in your community, what is your area of focus?
Emme: Via my consulting practice, Creative Compliance Communication Services, LLC, I work on training programs and other projects to improve psychological safety, cross-cultural communications, and the sense of belonging (diversity, equity, and inclusion) in the workplace. This work can be done anywhere, but I am focused on assisting local not-for-profit and non-profit organizations and municipal entities.
Erica: You are also a member of Rotary International. Tell us about the work you do there.
Emme: Rotary International's motto is "service above self," and that dictum combined with the four-way test are our guiding ethical principles. I am a member of the Rotary Club of State College/Downtown where I serve on the Foundation Committee and ad hoc subcommittees. As a member of Rotary International, our club promotes and works with other clubs on Rotary's global initiatives to promote peace, fight disease, support education, grow local economies, save mothers and children, and provide clean water, sanitation, and hygiene. We have collectively reduced the spread of polio by 99.9% since our first project to vaccinate children in the Philippines in 1979.
Via grants, fundraising, and volunteers, our District (7360) has funded approximately $110,000 to increase access and supply clean and safe drinking water in El Salvador.
Our club (24095) supports an Apiculture Project in Boliva and this month we are installing a Little Free Necessity Box (toiletries, first aid, sanitizers, warm-weather accessories) in Sidney Friedman Park in State College. Members of the local community can take any of the supplies from the Necessity Box as needed or help us restock the supplies.
Erica: You seem to have a full life. Do you have any time for hobbies?
Emme: I enjoy hiking, gardening, reading, and traveling with my family and friends.
Erica: Thank you Emme for taking time to tell us more about yourself. We are delighted that you have joined Ethisphere and are happy to contribute your expertise, insights, and dedication to our team and clients.