Special Report & Webcast:
Codes of Conduct
In Partnership with Skillsoft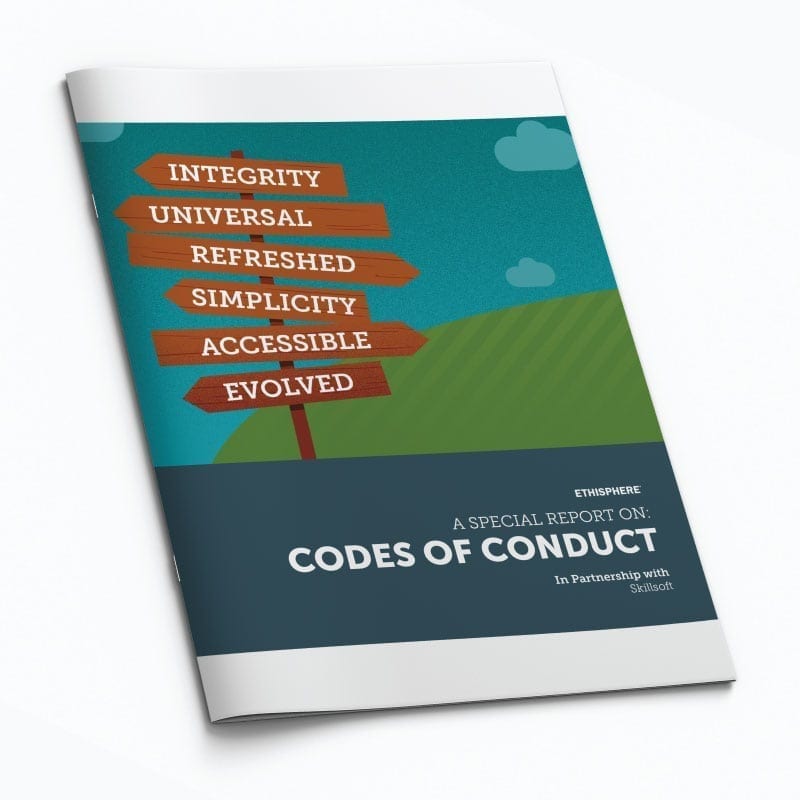 This Special Report on Codes of Conduct features contributions from Accenture, L'Oreal and Kellogg, exploring how technology can improve the code experience, how to build a code for a global workforce, and the way to embed your company's values in your code and operations. Our partners at Skillsoft also provide a rubric for evaluating your training program.
Codes of Conduct Innovation
Hear from experts Patrick Rowe with Accenture, Norman Ford with Skillsoft, and Erica Salmon Byrne with Ethisphere as they explore innovation and strategies for communication, technology, and training. Included is a first look at Accenture's Code of Business Ethics (COBE) using intelligent technology.