ETHICAL CULTURE / LEADERSHIP
A Key Concept for U.S. Bank's Speak-Up Culture
Chief Ethics Officer Katie Lawler on the concept of "psychological safety," how important it is to a speak-up culture, and her program's efforts to train managers throughout U.S. Bank on how to create psychologically safe environments for employees to speak their minds.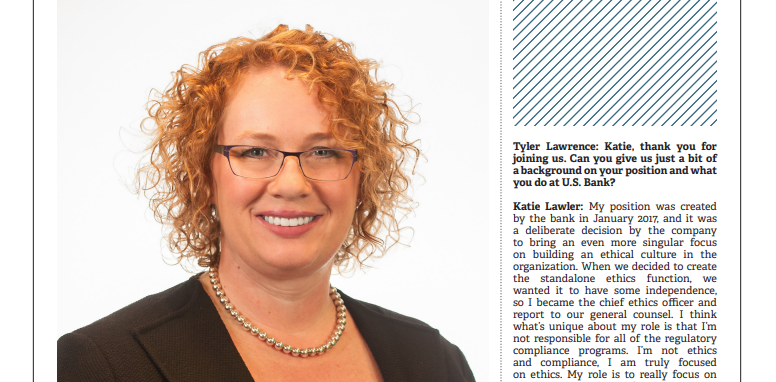 Masterclass | Ethical Culture Series
Join us for a complimentary Ethisphere Masterclass series focused on all things Ethical Culture! Over the course of two sessions in May, our team of experts will share best practices and practical strategies to elevate your ethical culture, reduce risks, and strengthen your compliance program.