Ethisphere Webinar, Live
The Second City's Real Biz Shorts Watch Party!
45 MINUTE(S) | SEPTEMBER, 27, 2023 - | 1:00 PM-1:45 PM | CDT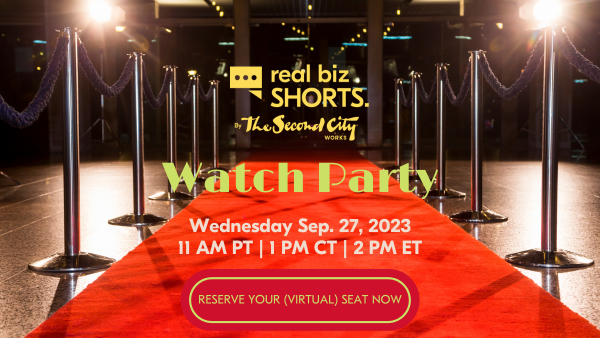 Join us and get a behind-the-scenes look at how laughter can reduce corporate risk, enhance learning, and engage employees like never before.
The world's most influential name in comedy The Second City is inviting you to the world premiere virtual screening of their NEW Real Biz Shorts. These are snack-sized videos that use humor to capture attention and diffuse tension around a variety of critical ethics and compliance topics that are often challenging to discuss.
Gifts & Entertainment, Speaking Up, Code of Conduct, Corruption… no topic is too Ethical or Compliant for us to tackle!
45 MINUTE(S)
SEPTEMBER, 27, 2023
1:00 PM-1:45 PM
Get To Know
The Second City Works, Creative Director
Tyler Dean Kempf
Tyler Dean Kempf is the Creative Director of Second City Works. He is an award-winning Second City-trained improviser, writer, director and learning facilitator who has been teaching the tenets of improv to business leaders around the world for over a decade. He has extensive executive education and talent development experience working with clients across all industries and categories. His expertise is helping individuals authentically tell their stories using an empathetic approach.