Assess, Benchmark and Improve
Your Anti-Corruption Program
Build anti-corruption capabilities and efficiencies across value chains
Does your anti-bribery and corruption program align to top guidance and standards?
Ethisphere's Anti-Corruption Assessment provides a practical way to assess the weaknesses and strengths of corruption controls across your company – or that of your third party partners – and implement a road map for improvement.

Benchmark
Benchmark your anti-corruption program to leading international guidance or the ISO 37001 Anti-Bribery Management Systems Standard.

Develop
Develop reports to show maturity of your anti-corruption program to Boards, the
C-suite, investors, and others.

Calibrate
Calibrate your anti-corruption program across your enterprise and with third party partners.
How it Works
Ethisphere's Anti-Corruption Assessment addresses the business processes required for effective anti-corruption program.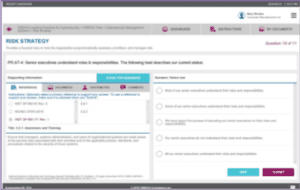 Take the Robust
Assessment
Start by taking a comprehensive online assessment covering the elements of an effective program. It measures maturity on a scale of 1 to 5 (most mature). Scores are generated and benchmarked. You gain an immediate picture of your program's strengths and weaknesses and how it aligns to leading international guidance.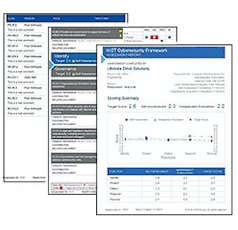 Roadmap for Resources and Improvement
After the assessment, an Ethisphere expert can conduct an independent evaluation, generate a second set of scores and benchmark reports and recommend priority improvements. Or your company can license the service and use internal or other resources to verify the assessment results. Either way, you will have a robust view of your anti-corruption program to use for ongoing benchmarking, resource allocation and reporting to the Board, C-Suite, investors and others.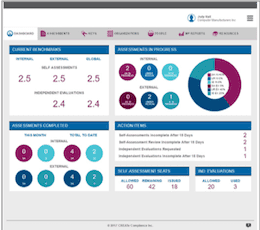 Enabling Technology Platform to Scale Assessments
Our technology platform enables you to expand your anti-corruption program across your enterprise and with third-party partners. It provides a user-friendly interface for taking the assessment; and managing dozens, or even thousands of anti-corruption assessments. It offers efficient record-keeping; the ability to integrate independent verification into the workflow; and robust reporting capabilities.
More on Anti-Corruption
from the 2019 Global Ethics Summit
RISK ASSESSMENTS: How to Identify and Prioritize Key Risks Across Your Operations in the Face of Regional Variability
A panel led by Michele Wiener, Senior Partner, Control Risks
Stacey Hanna, General Counsel, Ethics & Compliance, Lonza Group
Bill Parkin, Chief Compliance Officer, Avaya
Michael Sevi, Deputy Chief Compliance Officer, Marsh & McLennan Companies, Inc.
No matter the risk profile of the company, important distinctions need to be made in terms of who manages the analysis of risk exposure and the tools needed to so effectively. As companies grow and expand across diverse markets, these challenges can compound quickly and expose vulnerabilities in the process and structure needed for assessing risk triggers. This panel addresses a wide range of responsibilities and risk dimensions that are essential for putting compliance leaders and teams in the best possible position to protect and inform business.