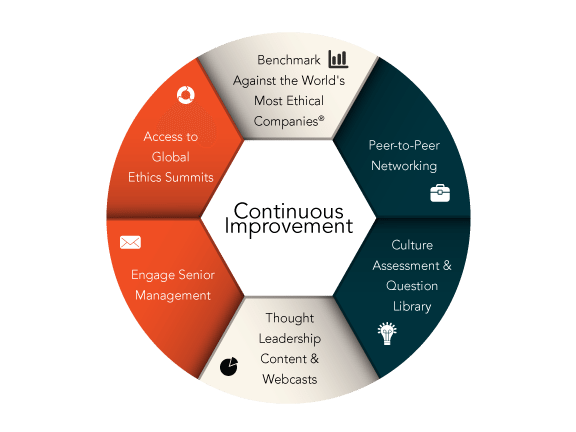 2017 Alliance Priorities
Measure and help to enhance ethical organizational culture using our BELA-developed Ethical Culture and Perceptions Assessment

Capture, codify and communicate leading practices throughout the community.

Bring together experts and expertise across local and global markets.

Provide resources, tools and techniques to engage the C-suite and Board. 
The Business Ethics Leadership Alliance (BELA) was founded at the request of leading companies post the 2008 financial crisis with the intention to inform and help shape leadership behavior and corporate culture, expand the understanding of how data about ethical performance can enhance improvement, and provide value-add tools that members can implement to create more value for their companies, regardless of where they are in their program life cycle.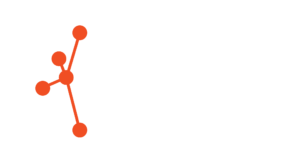 Why Join the Business Ethics Leadership Alliance?
Culture
Use our culture assessment or library of questions to gain insights into your most critical asset – your employees.
Interested in membership? Contact us for more information!
Global Summits & Local Roundtables
A Year-long Conversation Across Cultures, Geographies and Functional Boundaries
Global Summits & Forums
Global Ethics Summit | New York, US
Latin America Ethics Summit | São Paulo, Brazil
Middle East Ethics & Compliance Summit | Abu Dhabi, UAE
London Compliance & Ethics Forum | London, UK
Asia Ethics Summit | Singapore
2015-2016 Local In-house Roundtables
Paris  |  Malaysia  |  Hong Kong  |  San Francisco, CA  |  Seattle, WA  |  Portland, OR  |  Phoenix, AZ  |  Denver, CO  |  Houston, TX  |  Minneapolis, MN  |  Chicago, IL  |
Nashville, TN  |  Atlanta, GA  |  Pittsburgh, PA  |
Washington DC  |  New York, NY
Closed-door Conversations Among Like-minded, High-level Professionals on Topics Like:
Presenting to the Board: Metrics that Matter

Gaining Executive Stakeholder Buy-in Around the Globe

Embedding Integrity into the Business: Techniques and Best Practices
M&A Analysis and Integration: Measuring Culture

Third-party Management: Scoring and Supporting the Business

Transparency as the Confidence Builder: Regulators, Investors and Suppliers
Measuring Culture and Employee Engagement

Leveraging Senior Executives: Various Modalities

Global Responsibilities for Legal, Governance, Compliance and Privacy Functions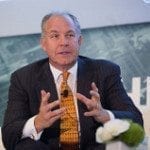 "Candid exchanges at meetings like the BELA Roundtable also help all of the participants to improve their ethics and compliance programs and, in the process, afford each participating company an opportunity to benchmark and evaluate the effectiveness of its programs."

— Alex Dimitrief, General Counsel and Senior Vice President, GE
As shared on LinkedIn Pulse
Benchmarking
A non-intrusive way to compare your practices in 5 key categories: compliance & ethics program; CSR & sustainability; culture of ethics; governance; and leadership, reputation & innovation.
Full-Service Culture Assessment or Access to Our Library of Questions
Unparalleled Resources Created by the Community and Curated by Ethisphere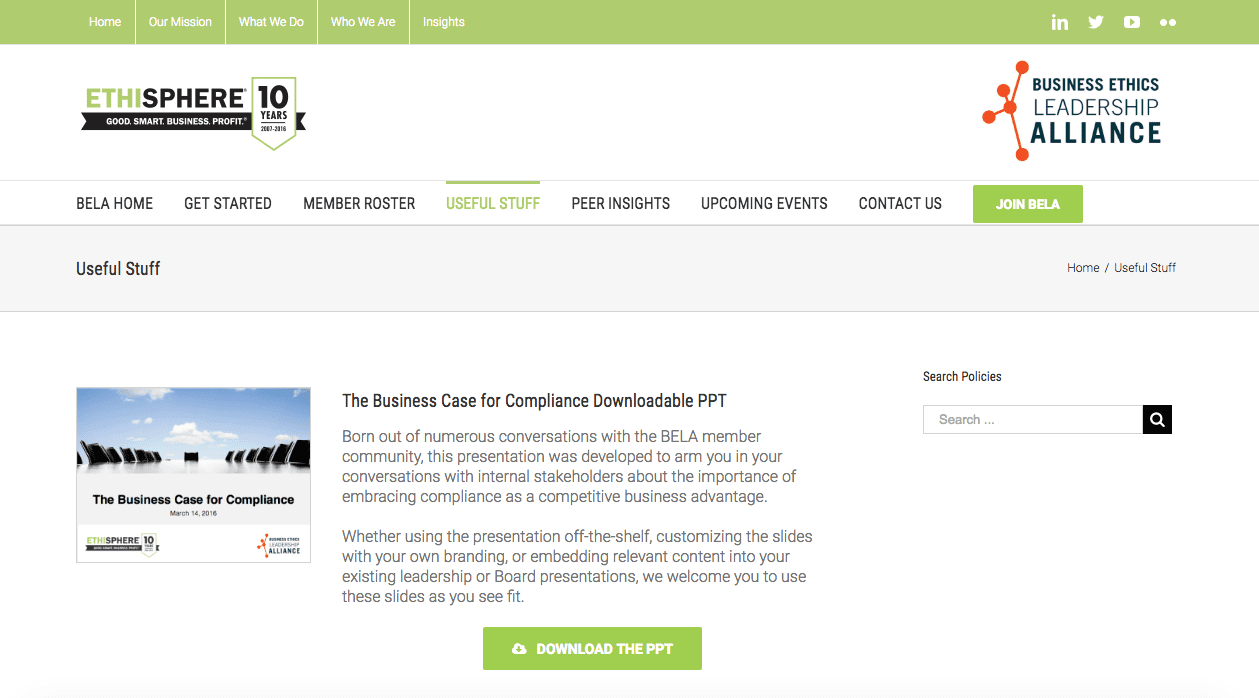 The BELA Member Resource Center features:
Forget the forms! Members receive new content immediately in their inboxes from Ethisphere.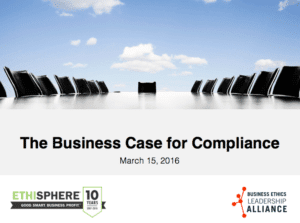 Sorry, this is exclusively for members.