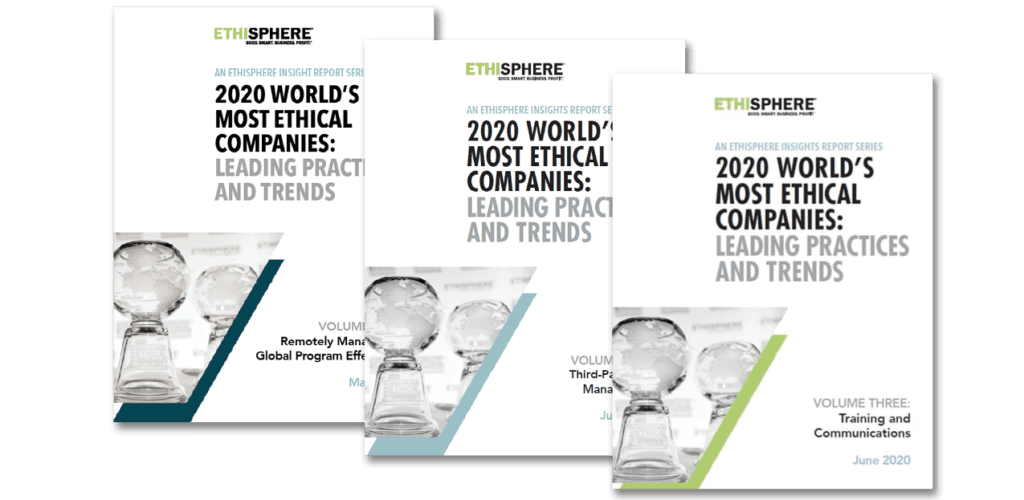 INSIGHTS INTO THE PRACTICES OF THE WORLD'S MOST ETHICAL COMPANIES
In the spirit of sharing leading practices, Ethisphere has launched a new report series: Insights from the 2020 World's Most Ethical Companies.
Grounded in Ethisphere's proprietary Ethics Quotient®, the World's Most Ethical Companies assessment process includes more than 200 data points on culture, environmental and social practices, ethics and compliance activities, governance, diversity, and initiatives to support a strong value chain
The 2020 World's Most Ethical Companies:
WHAT'S INSIDE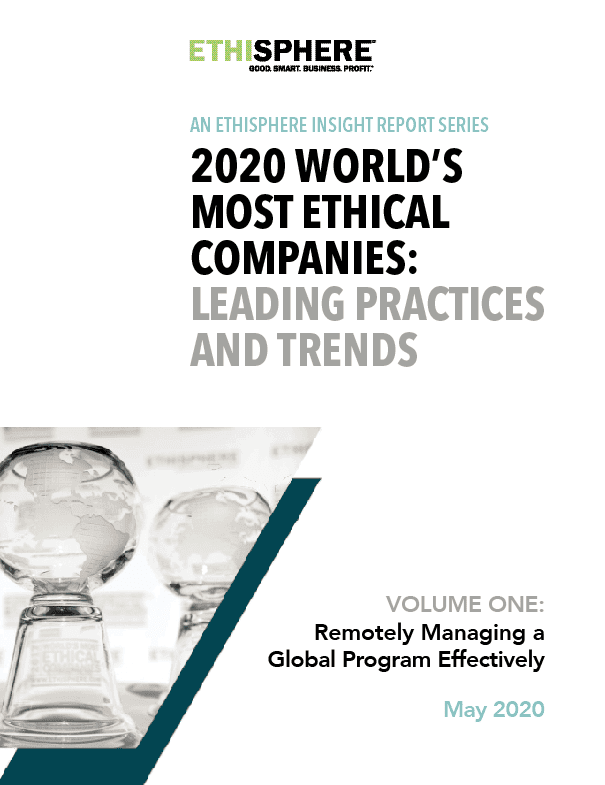 Volume One: Remotely Managing a Global Program Effectively
The effective use of internal steering committees to broaden reach and impact across an organization

The role of ethics and compliance in the due diligence process of mergers and acquisitions

Why liaison and incentive programs matter to a fair and ethical culture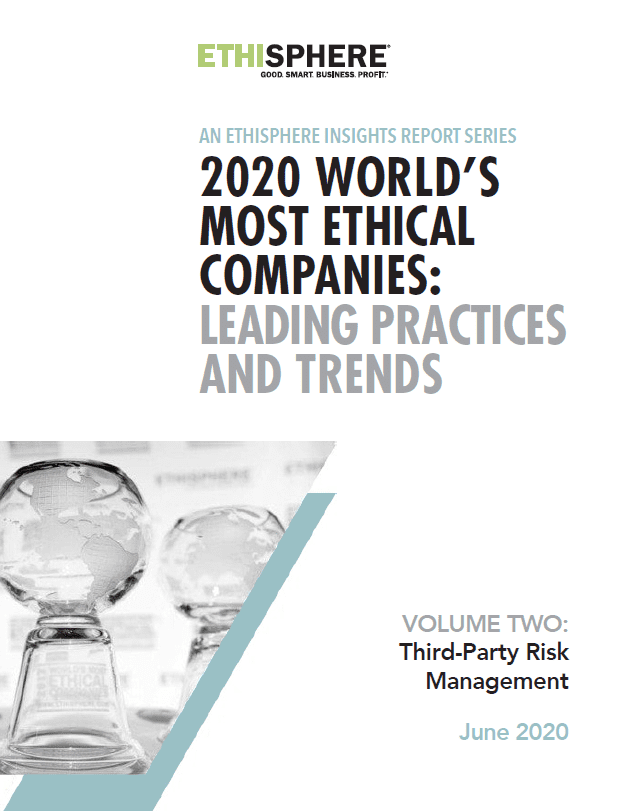 Volume Two: Third-Party Management
The expanding focus areas of due diligence, including data protection and more

How third-party codes are implemented and where they fall short

Communication, training, and improving third-party capabilities

How E&C is included in ongoing performance reviews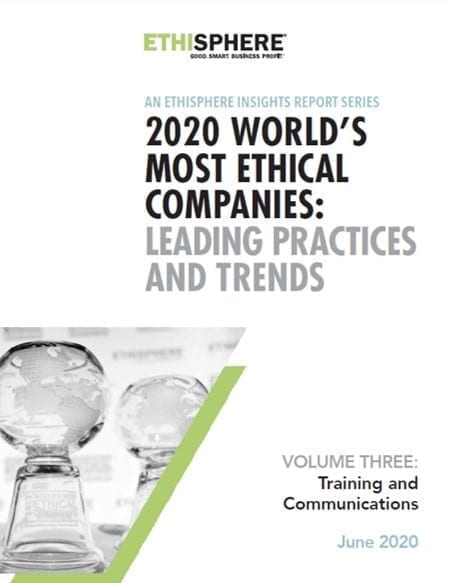 Volume Three: Training and Communications
Building an effective training plan

Training targeting and practices

Measuring training effectiveness

Communications – modalities and storytelling
WHAT THE DATA TELLS US
WME Honorees have increasing seniority and growing authority
90% provide significant input in strategic business development decisions for organizations – up from 78% five years ago.
95% provide significant input in product/supplier sourcing decisions – up from 76% five years ago.
WME companies continue to have strong liaison programs
E&C monitoring is on the rise
Honoree companies with liaison programs have incorporated software tools specific to ethics and compliance or governance, risk, and compliance – a 15-point increase over 2019 honorees
perform an assessment to determine whether a third party has the capability and controls to meet the ethics and compliance requirements in their contracts for at least some risk areas
Multiple Metrics to Gauge Training Effectiveness
conduct ethical culture assessments