Measure and Improve Your Diversity, Equity, and Inclusion (DEI) Program
Take Advantage of this Free Opportunity to:
Assess your DEI approach against leading practices and international guidance.
The first step is to take a short assessment that provides an immediate view of the maturity of your program and practices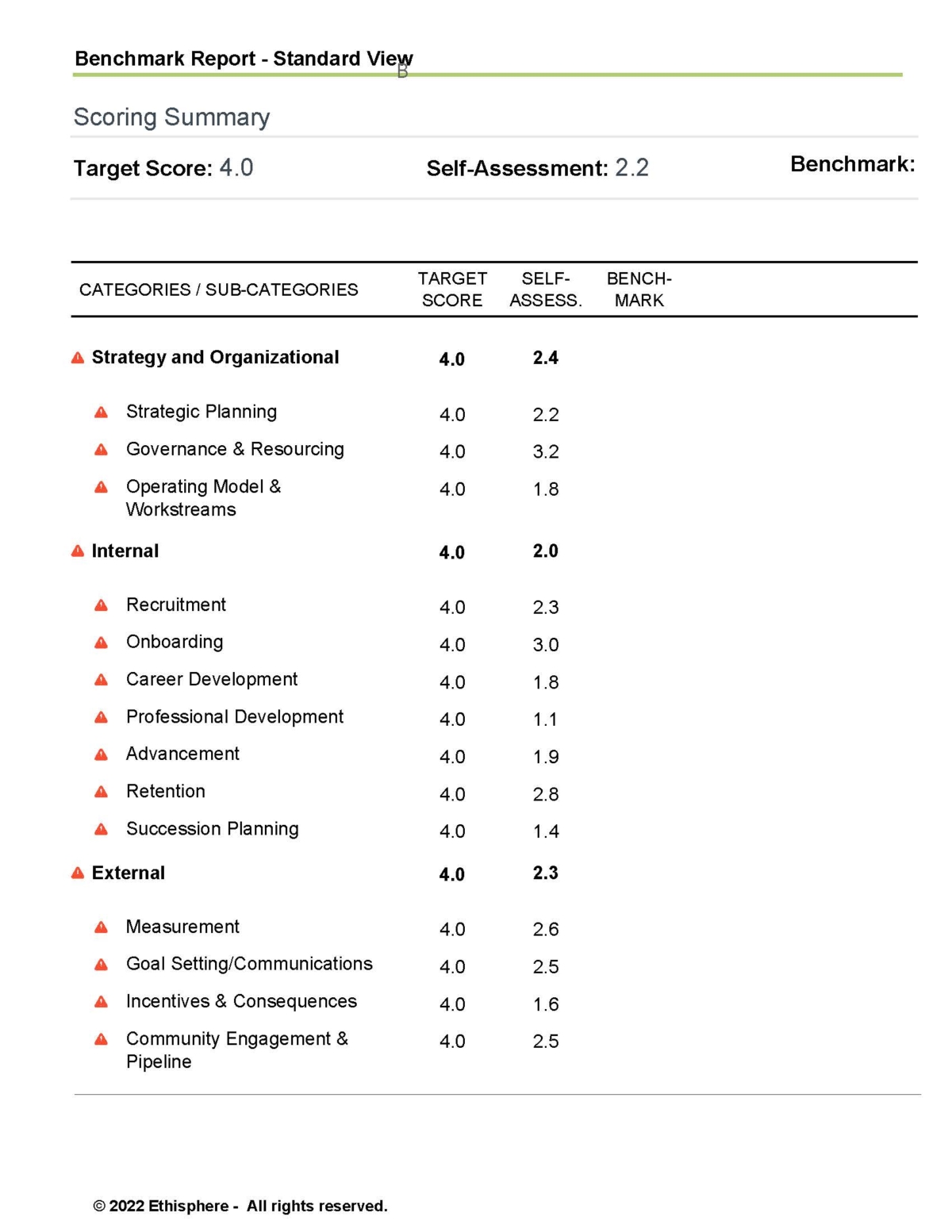 Understand your DEI maturity to map a path forward.
Review your scores to see where your program excels and to identify areas of improvement.
See how DEI is integrated
into your organization strategy
Gain practical insights into where DEI is addressed into business operations and internal and external processes.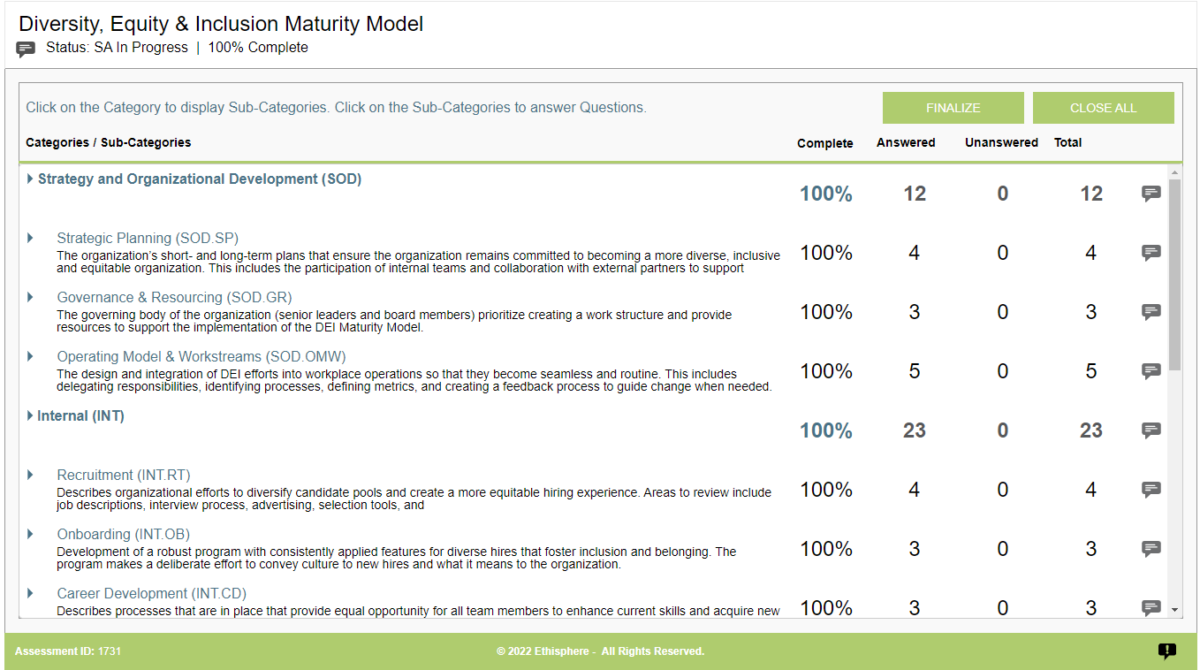 Categories Covered in the DEI Assessment
Strategic Planning
Governance & Resourcing
Operating Model & Workstreams
Recruitment
Onboarding
Career Development
Professional Development
Advancement
Retention
Measurement
Goal Setting/Communications
Incentives & Consequences
Community Engagement & Pipeline
ACC Foundation DEI Maturity Model
this model is the basis for the maturity assessment –
Learn about three levels of maturity for each DEI function – early, intermediate, and advanced – and gain a snapshot of the maturity continuum –