Ethisphere Forum, Live, Virtual
2023 ESG Virtual Forum 2023 – On-Demand Access Now Available
2 DAY(S) | SEPTEMBER, 26, 2023 - OCTOBER 27, 2023 | 11:00 AM-2:30 PM | EDT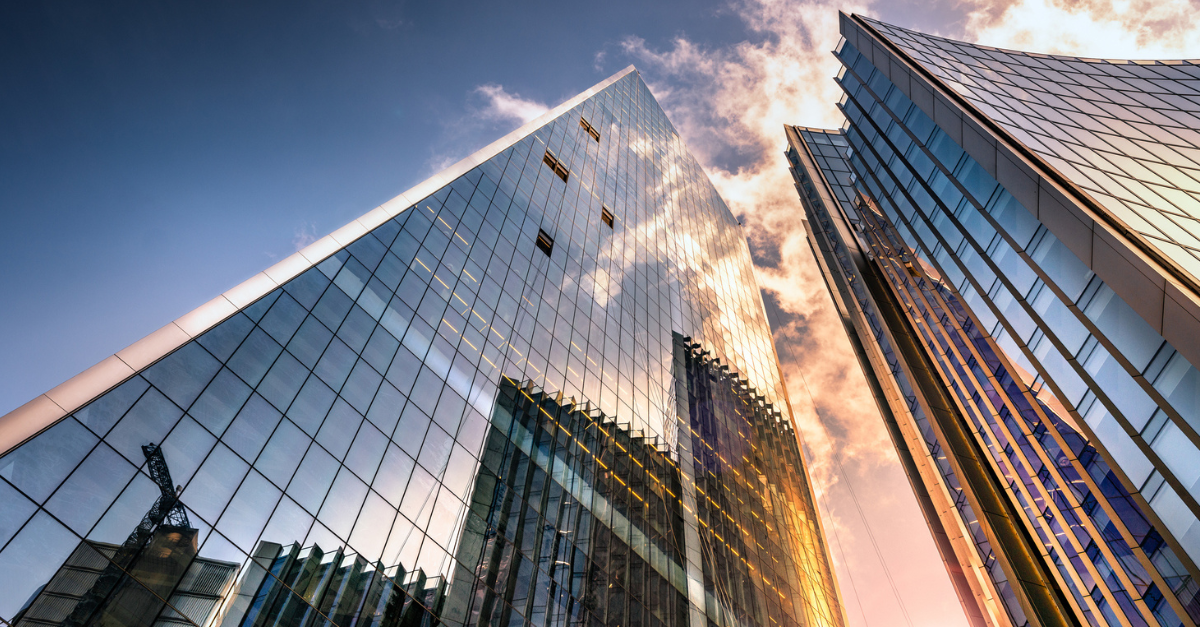 Join us for the third annual ESG forum to hear from the top leaders in this space and connect with peers.
ESG – environmental, social and corporate governance – is increasingly a priority for ethics and compliance leaders when building best-in-class global programs.
Come together with Chief Ethics & Compliance Officers, Chief Sustainability Officers, Heads of CSR, Investor Relations, Board Members and other Corporate Relations leaders as they work to align and uncover the ever-evolving ESG space.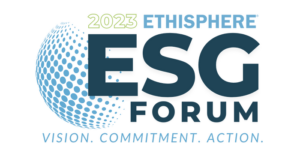 Learn how ESG aligns with business strategy
How your peer organizations are defining, measuring and reporting on KPIs
How to engage the relevant stakeholders – ranging from regulators including the SEC, to customers, employees and to the communities in which companies operate in our backyards and internationally.
How to make the best use of ESG frameworks and standards
The Compliance Certification Board (CCB)® has approved this event for up to 7.4 Live and  Non- Live CCB CEUs each based on a 50-minute hour, each.. Continuing Education Units are awarded based on individual attendance records. Granting of prior approval in no way constitutes endorsement by CCB of this event content or of the event sponsor.
BELA Members get up to 5 FREE passes
On-Demand Access Ends October 27th
2 DAY(S)
SEPTEMBER, 26, 2023
11:00 AM-2:30 PM
Get To Know Our Speakers
2023 Faculty
Ethisphere
Erica Salmon-Byrne
Chief Strategy Officer & Executive Chair
Institute for Law and Economics, University of Pennsylvania Carey Law School
Lisa Fairfax
Presidential Professor and Co-Director

NGP
Laurel Peacock
Head of Environmental, Social and Governance (ESG)
Leidos
Carla Post
Senior Manager, Sustainability and ESG Reporting

Medtronic
Kiran Kurian
Principal Investor Relations Specialist, Investor Relations
Wyndham Hotels & Resorts
Michael Heistein
Senior Vice President & Corporate Compliance Officer, Corporate, Securities, Governance & Compliance,
Cority
Jake Yeoell
Manager, Sustainability Professional Services
Baker McKenzie
Maria Piontkovska
Senior Associate

Signet Jewelers
Ebony Yeboah-Amankwaha
Vice President, Ethic, Compliance & ERM
Sodex
Alina Cazacu
Investor Relations ESG Engagement Lead
Baker Mckenzie
Aleesha Fowler
Associate, Government Enforcement

Cox Enterprise
Luis Avila
Vice President, Governance & Compliance, Assistant Corporate Secretary,
SABIC
Danielle Cannata
Director, ESG Assurance
Husch Blackwell
Erik Eisenmann
Partner and Chair of Labor & Employment Practice Group
Investment Advisors Association
William Nelson
Associate General Counsel

Morrison Foerster
Stacey Sprenkel
Co-Chair of the ESG Practice & Global Ethics and Compliance Practice Lead
Walmart Inc.
KC Roney
Director, ESG Strategy

Aspen Institute Business and Society Program
Judy Samuelson
Founder and Executive Director
Morrison Foerster
Dave Lynn
Partner
Milliken & Company
Maurie Lawrence
Vice President, Sustainability and Associate General Counsel

Zoom
Mara Davis
Associate General Counsel, Compliance & Ethics

Husch Blackwell
Geoff Trotier
Partner and Chair of Labor & Employment Practice Group

The Hershey Company
Sonia Zeledon
AGC, Ethics, Compliance and Data Privacy

Ethisphere
Bill Coffin
Editor-in-Chief

Ethisphere
Emily Rickaby
Director, Shared Expertise and Strategic Projects
Ethisphere
Craig Moss
EVP, Measurement
Ethisphere
Jessica Morin
Event Expereince Manager
Understanding & Managing Business Relationship Impacts on ESG Initiatives
Your business relationships, both within your supply chain and beyond, need to be cultivated and nurtured in order to further ESG goals and initiatives. Your third-party partners can influence and advance your goals, or they can hinder them. In this session, hear from panelists on how to engage with your key business relationships, opportunities and challenges when partnering with your third parties, and understanding the operational and reputational risks.




Ratings & Rankings: How to Work With and Learn From ESG Raters
ESG ratings are used by evaluators to determine the sustainability and societal impacts of organizations and provide an understanding of how well the organization is performing around ESG issues. Engaging with ESG raters can give organizations another perspective on opportunities for improvement as well as learn what they are doing well. Join these panelists as they discuss working with and learning from ESG raters, prioritizing ratings, deciding whether to engage raters, and utilizing the ratings of their third parties.


Refining Your Organizational Workflow from ESG Goals to Disclosures
ESG touches many aspects of your organization, with multiple teams and departments working to achieve ESG goals and initiatives. With that cross-functional work comes a need for an efficient and effective organizational workflow for ESG from end to end. This includes the authority to set goals and priorities to approvals of reporting and disclosures. In this session, hear from panelists on how they are streamlining their workflow, the people who need a seat at the table, and working across multiple functions.


Keynote
Presented by: Lisa Fairfax, Presidential Professor and Co-Director, Institute for Law and Economics, University of Pennsylvania Carey Law School
Leveraging Compliance to Make Your ESG Program a Success
Compliance can be a key driver of building and maintaining trust, as well as increasing transparency to mature and meet ESG expectations. Whether your organization is focused on new cyber security standards, climate risk, human capital management in a hybrid world, or beyond, your values of trust and transparency are a central part of the ESG journey. Join our panelists to examine the challenges and opportunities of leveraging compliance to drive ESG programs and share best practices for trust as a part of responsible and sustainable business practices.


Removing the Data Silos: Managing & Collecting ESG Data
As expectations rise around ESG, organizations are feeling increased pressure to share their data around their goals and initiatives. Along with annual reports, there is an increased need for real-time reporting capabilities, internal measurement and monitoring, and data collections from partners. Join our panelists to learn about centralizing data, gathering data from multiple sources while ensuring cohesiveness, and improving assessments of performance.


Human Rights at Home: A Renewed Examination of Risks in the United States
Human rights are a highly visible part of third-party risk management, garner a lot of attention and are often focused on countries with high risk of corruption and lax application of the rule of law. Anti-slavery, human trafficking, child labor, and wage and hour policies are often integrated into third-party codes of conduct. The U.S. is not immune to these issues. An increased number of reports of child and forced labor, poor working conditions, and unsafe employee wellbeing circumstances have been seen across the U.S. and have led to increased calls for unionization and regulatory revisions. At the same time, organizations are ardently touting their efforts on DEI, employee mental health, and community involvement. In this session, hear from panelists on whether it is time for a new look at human rights in the U.S., how organizations can increase the effectiveness of their programs, and how to combat domestic risks in the human rights space.


Navigating an Evolving Regulatory Landscape Around ESG
The regulatory landscape around ESG has been fast evolving, both in the United States and across the globe. In March 2023, the U.S. Securities and Exchange Commission announced new proposed rules to enhance and standardize climate-related disclosures. In November 2022, the European Union passed the Corporate Sustainability Reporting Directive that is designed to make reporting more common, consistent, and standardized. In May 2022, India enacted a new reporting standard called the Business Responsibility and Sustainability Report. As ESG regulations and rules change across the world, organizations need to understand how those rules and regulations will affect their business and what changes they need to make. Join these panelists to learn how to keep up with the pace of change, how to incorporate new rules into your reporting process, and what challenges organizations may face.