Ethisphere Webinar, Partner Event
Webinar: So You Want to be a Public Company, Eventually?
1 HOUR(S) | DECEMBER, 11, 2023 - | 1:00 PM-2:00 PM | EST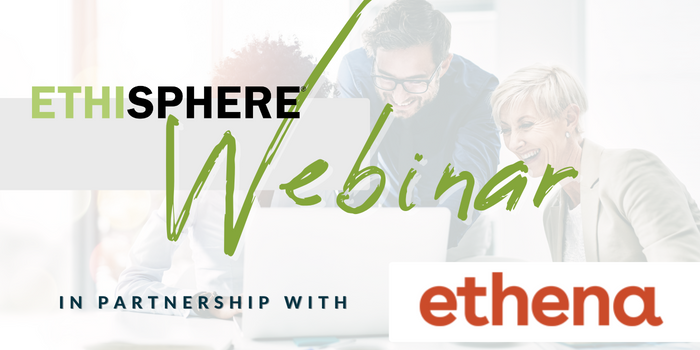 Here's How to Get Your Compliance Team Ready.
In this webinar, Erica Salmon Byrne, CSO & Executive Chair, Ethisphere and Roxanne Petraeus, CEO and co-founder of Ethena will lead a discussion on the key actions Legal and Compliance leaders can take to ready their compliance program on the path to an IPO.
They'll discuss tactical tips for how to sequence leveling up your compliance training program without the company getting whiplash; they'll address standing up a hotline and case management system and implementing a risk assessment and compliance survey. They'll also discuss how to get buy-in from leadership, since the path to public readiness can often cause push-back like, "This feels too big company for us! We still need to be innovative!" Learn tactical details and hear stories from companies who have made a successful transition.
Participants will receive a complimentary check list summarizing the key, prioritized steps this panel recommends to ready your compliance program.
REGISTER
Register for the FREE on-demand webinar and get access for 30 days.
1 HOUR(S)
DECEMBER, 11, 2023
1:00 PM-2:00 PM
Ethisphere
Erica Salmon Byrne
Chief Strategy Officer & Executive Chair

Ethena
Roxanne Petraeus
CEO and Co-Founder
Pinterest
Jenny Chung Savidge
Chief Ethics & Compliance Officer
Airbnb, Inc.
Alex Punger
Lead Counsel, Ethics & Compliance Team