The 10th anniversary of Ethisphere's Global Ethics Summit will feature CEOs, Board Members, General Counsel, Chief Ethics and Compliance Officers, and other company leaders focused on promoting integrity within their organizations globally
New York, NY – January 11, 2018 – Ethisphere announced today that Convercent, a leading provider of ethics and compliance software, will serve as a strategic partner for the 2018 Global Ethics Summit. As a partner, Convercent will join the conference faculty alongside leading CEOs, General Counsel, and Chief Compliance Officers, as well as provide opportunities for Convercent customers to showcase their best practices, ethical expertise, and leading role within the compliance and ethics community. The Global Ethics Summit is the leading forum highlighting companies with best in class programs and driving the idea that ethical companies outperform their peers, as evidenced by the ethics premium data showcased as part of Ethisphere's World's Most Ethical Companies program.
"This is the 10th anniversary of the 2018 Global Ethics Summit, and we are proud to be able to work with and feature more leaders this year than ever, including CEOs of Ingredion, Aflac and more; and a wide range of well-respected, expert executives.  We are excited to continue our partnership with Convercent and include their participation and expertise in this year's Summit," said Stefan Linssen, Chief Content Officer, Ethisphere.
Ethisphere is looking to Convercent to bring the importance of ethics and integrity to life by leveraging their insights and datasets to inform and drive discussion at the conference. Alongside other senior corporate leaders, Convercent will join the annual Global Ethics Summit podcast series that Ethisphere hosts leading up to the Summit and contribute thought leadership on the ethics industry as a whole.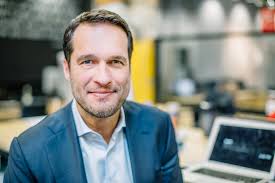 "In a rapidly evolving ethics and compliance landscape, the Global Ethics Summit plays a hugely influential role in shaping the conversation around corporate ethics and integrity," said Patrick Quinlan, CEO of Convercent (pictured right). "As a company whose mission is to drive ethics to the center of business, Convercent is committed to moving this conversation forward and sharing our insight and experiences with other conference participants."
A defining feature of the Global Ethics Summit is the opportunity for in-house leaders to discuss the latest trends in ethics and compliance and share their organizations' best practices for fostering a culture of integrity. This partnership will also provide Convercent's customers and partners with the opportunity to engage in the Summit and highlight their own programs in front of an audience of around 500 senior leaders.
The 2018 Global Ethics Summit takes place March 14th and 15th in New York City and is preceded by the 2018 World's Most Ethical Companies Gala on the evening of the 13th.  More information on the Summit and associated activities can be found at www.globalethicssummit2018.com.
About Ethisphere 
The Ethisphere® Institute is the global leader in defining and advancing the standards of ethical business practices that fuel corporate character, marketplace trust and business success. Ethisphere has deep expertise in measuring and defining core ethics standards using data-driven insights that help companies enhance corporate character. Ethisphere honors superior achievement through its World's Most Ethical Companies® recognition program, provides a community of industry experts with the Business Ethics Leadership Alliance (BELA) and showcases trends and best practices in ethics with Ethisphere Magazine. Ethisphere is also the leading provider of independent verification of corporate ethics and compliance programs, including Ethics Inside® Certification and Compliance Leader Verification™. More information about Ethisphere can be found at https://ethisphere.com.
Media Contact
Aarti Maharaj
Director of Communications
646-480-9715
aarti.maharaj@ethisphere.com