Ethisphere Releases 2017 Attorneys Who Matter List – Highlighting Leading Minds in the Legal Profession
Ethisphere, the global leader in defining and advancing the standards of ethical business practices, today announced the 2017 Attorneys Who Matter list. The annual list showcases individuals who are leading minds in the legal field and rise above their counterparts in ethical business practice, public service, legal community engagement, and academic involvement.
"Our annual Attorneys Who Matter list recognizes individuals who represent the best in the legal field today and who are widely respected across the legal, compliance, and governance community," said Stefan Linssen, Chief Content Officer, Ethisphere. "We are proud to honor attorneys who continue to make a profound impact in furthering ethical business practices worldwide."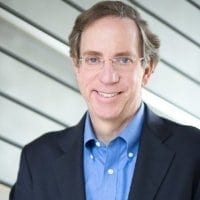 "We're proud of Microsoft's commitment to doing business in a way that builds and maintains trust with our customers and partners," said David Howard, Corporate Vice President and Deputy General Counsel, Litigation, Competition Law, and Compliance at Microsoft, and a 2017 Attorneys Who Matter honoree. "We approach compliance with a growth mindset and more than a small dose of humility—learning from our successes and failures and thinking hard and creatively about how we can get better."
The 2017 Attorneys Who Matter are evaluated based on the following nine criteria:
Recognized expertise
Peer/client endorsements
High-profile litigation
Number of cases won
High-profile clients
Public service
Legal community engagement
Academic involvement
Other awards and recognitions
"I am honored to be included among the esteemed group of professionals receiving this recognition and am proud of the rigorous ethical standards for which Nardello & Co. is known," said Lucy Fato, Executive Vice President and General Counsel, American International Group (AIG). "Having recently joined AIG as General Counsel, I look forward to working with a new group of colleagues who are equally committed to the highest levels of ethics, compliance, and integrity."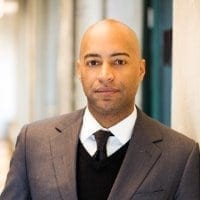 "While it is a personal honor to be recognized on Ethisphere's 2017 Attorneys Who Matter list for two consecutive years, it is truly a reflection of our company-wide prioritization of ethics and compliance," said Damien Atkins, General Counsel, Panasonic Corporation of North America. "It is an endorsement of the dedicated efforts of the Panasonic team, illustrating our company's overall mission to help create a better world."
The full 2017 list of Attorneys Who Matter will be featured in the upcoming Q4 edition of Ethisphere Magazine. The upcoming issue includes exclusive articles by honorees such as Hui Chen, Ethics Consultant and Former Compliance Counsel Expert at the United States Department of Justice's Fraud Section; and Mark Ohringer, Executive Vice President, General Counsel, and Corporate Secretary, Jones Lang LaSalle. The full list is available at https://ethisphere.com/awards/attorneys-who-matter/
###
About Ethisphere
The Ethisphere® Institute is the global leader in defining and advancing the standards of ethical business practices that fuel corporate character, marketplace trust, and business success. Ethisphere has deep expertise in measuring and defining core ethics standards using data-driven insights that help companies enhance corporate character. Ethisphere honors superior achievement through its World's Most Ethical Companies® recognition program, provides a community of industry experts with the Business Ethics Leadership Alliance (BELA), and showcases trends and best practices in ethics with Ethisphere Magazine. Ethisphere is also the leading provider of independent verification of corporate ethics and compliance programs that include Ethics Inside® Certification and Compliance Leader Verification™. More information about Ethisphere can be found at https://ethisphere.com.
# # #
Ethisphere Media Contact
Media Contact
Aarti Maharaj
Director of Communications
646-480-9715
[email protected]
Source: Ethisphere