Hilton, Progressive, Nissan, Fifth Third Bank Among the Latest Contributors to A Global Community of Companies Committed to Sharing Leading Practices
The Business Ethics Leadership Alliance welcomes seven new members
New York, NY – February 8, 2018 – Ethisphere, a global leader in defining and advancing the standards of ethical business practices, announced today that seven more companies have recently joined the Institute's Business Ethics Leadership Alliance (BELA) — a global community of companies who recognize the inherent value of ethical leadership and who are working together to elevate performance through progressive values and purpose.
The seven new member companies include:
Arm Limited
Bumble Bee 

Seafoods

CSAA Insurance Group
Fifth Third 

Bancorp

Hilton
Nissan Motor Company
Progressive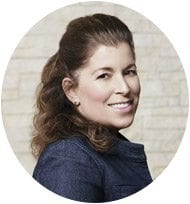 "Arm is thrilled to become a member of the BELA community," said Carolyn Herzog (pictured left), Executive Vice President and General Counsel, Arm Limited, a leading company in transformative chip technology. "Innovation and Partnership are driving forces in Arm's ecosystem and the benefits of sharing experiences and important learning from this community will be of tremendous benefit to our compliance program."
"Acting with integrity is one of Fifth Third's Core Values," said Erin Straits (pictured right), Chief Ethics Officer, Fifth Third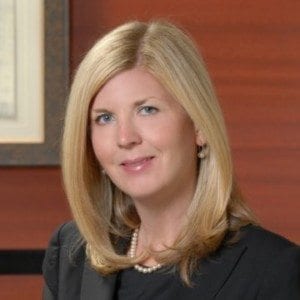 Bank, a diversified financial services company. "We believe in being honest and fair and in doing the right thing for our employees, customers, and communities. We're excited to engage with other organizations who are also dedicated to operating with the highest levels of ethical conduct. Membership in BELA provides new opportunities for us to participate in the exchange of best practices, benchmarking, and research, which will enhance the strength of our ethics and compliance programs."
With the addition of these leading companies, the BELA community has grown more than 50% in the last twelve months. This growth rewards the community with new shared insights that enable organizations to support and challenge one another as they innovate to address risks, improve performance, and place values and integrity at the center of all that they do.
Distinct Community Attributes
BELA members receive enterprise-wide access to an exclusive resource center, which features member-driven insights and practices – a growing catalog of content and expertise from leading multinationals such as Microsoft, Nokia, Eli Lilly, Walmart, Boeing, Dell, Wyndham Worldwide and much more. Other benefits include a downloadable monthly podcast series, "Integrity Matters" hosted by Al Rosa, Chief Compliance Director, General Electric, designed to connect experts and expertise around the globe. BELA members can also benchmark their ethics and compliance programs and practices against those of the World's Most Ethical Companies. Another added benefit of this membership is the year-round access to networking and sharing best practices at both in-person and virtual events around the globe.
"We are proud to partner with our members to develop new platforms that will help raise the ethical standards at companies around the world," said Erica Salmon Byrne, Executive Vice President and Executive Director, BELA. "Research — including Ethisphere's — shows how organizations with a strong ethical culture regularly outperform their peers. We refer to this as an ethics premium. This underscores the value of prioritizing a strong, innovative ethics program in an ever-changing business environment."
The Business Ethics Leadership Alliance was founded by Ethisphere Institute after the financial crisis of 2008. Founding members include General Electric, PepsiCo, Walmart, JLL, and a unique foundation of visionary multinational institutions who understood that continuous improvement was best addressed through shared values and collective action. BELA's membership has grown to a large community of companies who recognize the inherent value of promoting ethical leadership and world-class compliance culture. Learn more about BELA by visiting http://bela.ethisphere.com. To nominate a company to join BELA, contact Director of Member Engagement Sarah Neumann at [email protected].
About Ethisphere 
The Ethisphere® Institute is the global leader in defining and advancing the standards of ethical business practices that fuel corporate character, marketplace trust, and business success. Ethisphere has deep expertise in measuring and defining core ethics standards using data-driven insights that help companies enhance corporate character. Ethisphere honors superior achievement through its World's Most Ethical Companies® recognition program provides a community of industry experts with the Business Ethics Leadership Alliance (BELA), and showcases trends and best practices in ethics with Ethisphere Magazine. Ethisphere is also the leading provider of independent verification of corporate ethics and compliance programs, including Ethics Inside® Certification and Compliance Leader Verification™. More information about Ethisphere can be found at https://ethisphere.com.
Media Contact
Aarti Maharaj
Director of Communications
646-480-9715
[email protected]
Twitter: @Ethisphere