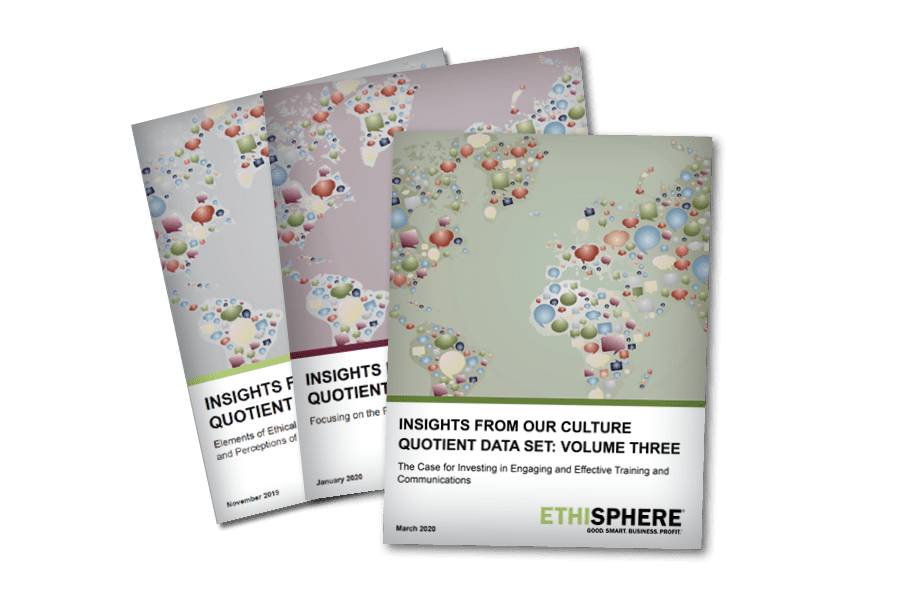 INSIGHTS FROM OUR CULTURE QUOTIENT DATA SET
A new report series to help ethics and compliance professionals strengthen company's ethical culture. A data set representing the views of more than 4.5 million employees. Expert insights and leading practices shared in three volumes. Take a look inside.
585,000 +
employees around the globe
5 million +
employees' views
WHAT'S INSIDE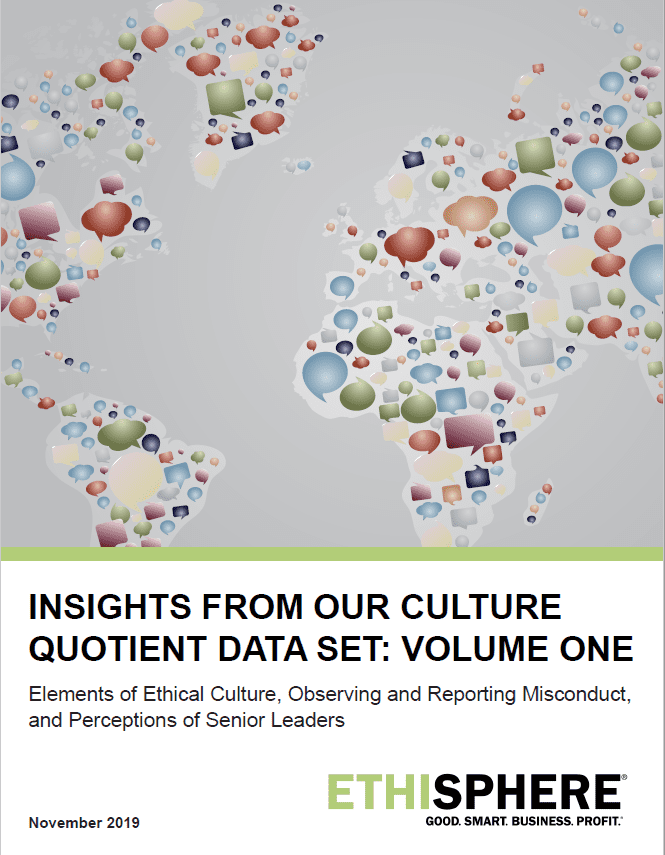 Volume One:
How employees observe and report misconduct

Perceptions of senior leaders

The pillars of an ethical culture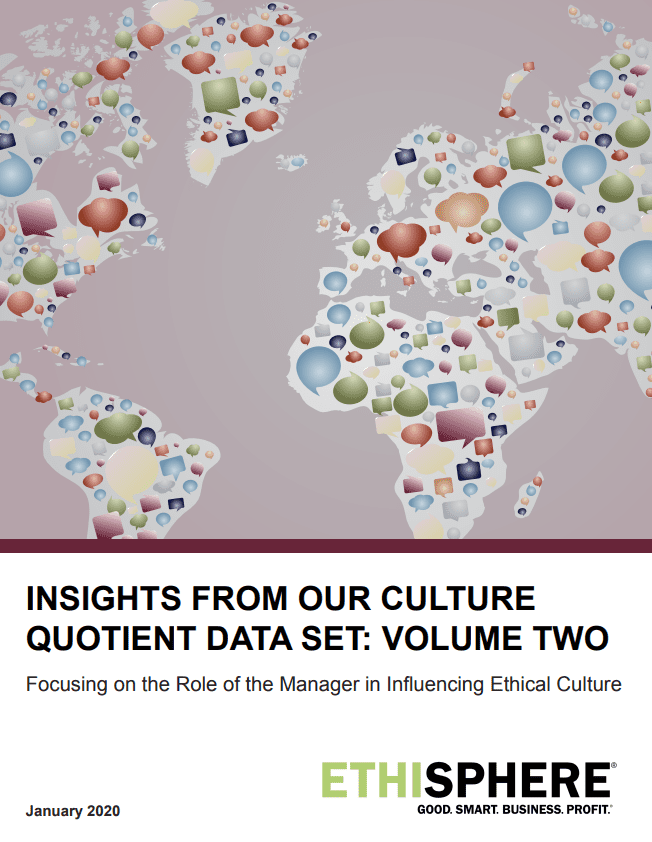 Volume Two:
The importance of managers in ethics and compliance

The impact of managers' day-to-day engagement

How to equip managers to foster a speak-up culture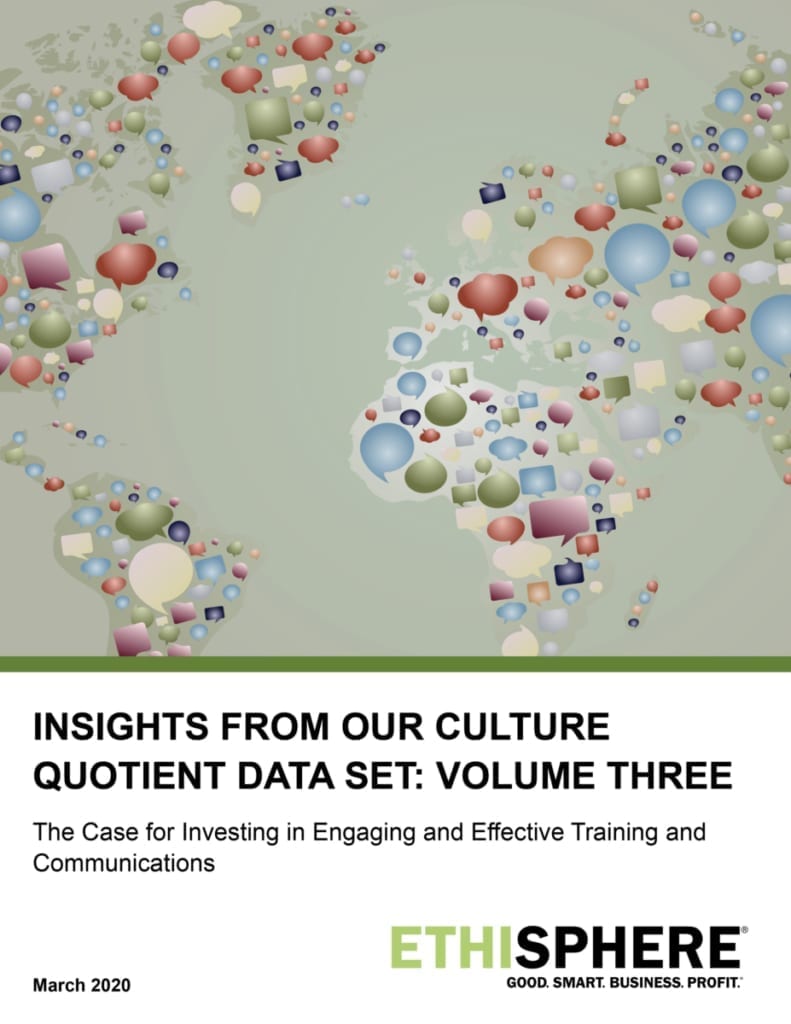 Volume Three:
How ineffective training impacts reporting and perceptions of justice

How to design effective training and communications

How training most often misses the mark
92.8% of respondents stated that if they observed unethical behavior, they would report it. Yet when employees actually observed unethical misconduct, only 54% reported it.
64% raised ethical misconduct concerns with managers. Only 23% used an ethics hotline.