Parsons Corporation, Ethisphere and the Business Ethics Leadership Alliance Partner to Launch Mexico City Ethics Summit
Initiative Will Bring Together Leading Multinational Companies GE, Fresnillo, Walmart, TE Connectivity, T-Systems, Intel, 3M Mexico, JLL and more. Leaders to Highlight and Share Best Practices in Ethics and Integrity and Recognize Excellence within Mexico
NEW YORK, May 2, 2019 (Newswire.com) – ​​​Parsons Corporation and Ethisphere today announced that together they will launch and co-host a Mexico City Ethics Summit, which will convene some of the largest companies within Mexico with a focus on highlighting and sharing best practices in business ethics and integrity. The Summit will take place on May 17, 2019, and will provide an opportunity for senior executives to come together and discuss trends in ethics, integrity, compliance and governance practices.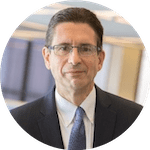 "We are excited to launch the Mexico City Ethics Summit in partnership with Ethisphere, amid a time when companies around the world understand better than ever the need to operate with the highest level of integrity and to have a strong commitment to ethics and compliance," said Mike Kolloway (pictured), Chief Legal Advisor, Parsons. "This will be a terrific opportunity for senior leaders to come together and learn from one another about today's best practices in driving ethics and integrity across all facets of a company's operations."
More than 100 senior executives such as general counsels, C-suite executives and board members from companies across Mexico will come together to share their thoughts and learn from one another about trends and practices that leading companies are undertaking to further ethics and integrity in their organizations. In addition to Parsons and Ethisphere, members of the Business Ethics Leadership Alliance (BELA), a globally recognized membership organization, will also play a role in helping to shape the agenda and topics of discussion as part of the program. Comprising more than 260 enterprise members representing 30 industries headquartered in 15 different countries, the BELA community has become a pivotal platform of connected leadership dedicated to progressing company standards and practices across global and regional business ecosystems.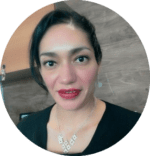 "Whether it is prioritizing the environment, giving back to the community or maintaining a safe and fair workplace, Fresnillo strives to maintain the highest degree of reliability and integrity within the community we serve," said Fresnillo plc Compliance Officer Erika Cabriada (pictured). "We see an incredible opportunity here to collaborate with colleagues, peers from various industries and BELA to share important strategies that will help us renew our focus on ethical matters and improve our ongoing business model."
"We are proud of the positive impact that Peñoles has on Mexico's economic and social progress, which we know can only happen with our firm commitment to ethical and responsible behavior as a member of the overall business ecosystem, "said Peñoles Compliance Director Cristobal Mariscal. "To maintain the highest standards, it is vital to understand the entire landscape, and the only way to gain this level of knowledge is to remain consistently engaged with learning and sharing of best practices. The value of coming together as a group of passionate leaders to learn from each other cannot be overstated. We want to thank all of the participants and BELA for making this happen."
Among the featured faculty at the Summit, members from the BELA community who will contribute to a selection of diverse and forward-thinking conversations at the event are:
Vladimiro de la Mora, President and CEO, Mexico, GE
Jose Varela, President and Managing Director, 3M Mexico
Rebeca Serwin Lewis, Corporate, External and Legal Affairs Lead, Mexico, Microsoft
Michael Kolloway, Chief Legal Advisor, Parsons Corporation
Ernesto Rodriguez, Head of Legal Affairs, Compliance Manager & Data Protection Manager, T-Systems México
Raphael V. Estrada, Assistant Vice President, Compliance, Mexico, AT&T
Ernesto Mauleón, Director of Administration and Finance, ManpowerGroup
Erika Cabriada, Compliance Officer, Fresnillo plc
"Parsons has been a long-time leader in developing some of the leading ethics and compliance practices around the world, and we are very pleased to be able to collaborate with them in developing this initiative in Mexico," said Timothy Erblich, Chief Executive Officer, Ethisphere. "It is also inspiring to see the high level of engagement from senior executives of our Business Ethics Leadership Alliance in defining this important program focused on promoting business integrity in Mexico. We look forward to the insights into best practices that will come about from so many accomplished leaders and organizations."
Following the Summit, there will be a private gathering of Chief Ethics and Compliance Officers, who will discuss further trends and how their organizations can continue to support ethics and integrity in Mexico.
To learn more about this initiative, please visit https://events.ethisphere.com/events/mexico-city-ethics-summit/.
About Ethisphere
The Ethisphere® Institute is the global leader in defining and advancing the standards of ethical business practices that fuel corporate character, marketplace trust, and business success. Ethisphere has deep expertise in measuring and defining core ethics standards using data-driven insights that help companies enhance corporate character. Ethisphere honors superior achievement through its World's Most Ethical Companies® recognition program convenes a community of industry experts with the Business Ethics Leadership Alliance (BELA), and showcases trends and best practices in ethics with Ethisphere Magazine. Ethisphere also helps to advance business performance through data-driven assessments, benchmarking, and guidance. More information about Ethisphere can be found at https://ethisphere.com or on Twitter, LinkedIn and YouTube. To nominate a company to join BELA, contact Director of Member Engagement Sarah Neumann at [email protected].
About Parsons Corporation
Parsons is a leading provider of technology-driven solutions focused on the defense, intelligence and critical infrastructure markets. Celebrating 75 years of operations, Parsons provides technical design and engineering services and software to address our customers' challenges. Parsons has differentiated capabilities in cybersecurity, intelligence, defense, military training, connected communities, physical infrastructure and mobility solutions. Parsons' combination of talented professionals and advanced technology enables a safer, smarter and more interconnected world.For more about Parsons, visit parsons.com, and follow us on Facebook, Twitter, LinkedIn, and YouTube.
###
Media Contacts:
For Ethisphere:
​Aarti Maharaj​
​Director of Communications
​[email protected]
@Ethisphere​
For Parsons:
Virginia Grebbien​
Chief Marketing Officer
[email protected]
1 626.375.6003