Free Real Biz Shorts Animation – "Gossip" – Virtual Vulnerability
Use this free video to communicate with your employees about the importance of information security. They will learn:
Vulnerabilities when working remotely
Top cyber threats
Ways to avoid scammers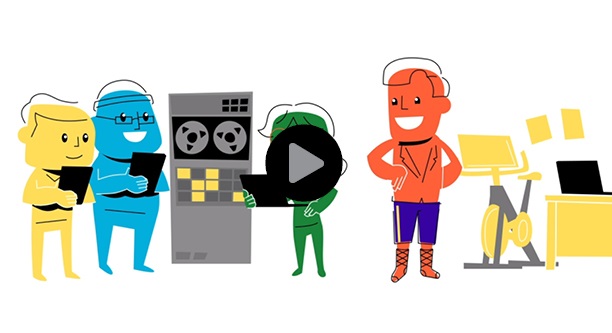 Real Biz Shorts' collection of 1-2 minute videos provide a memorable way to:
Enhance training programs: Use to kick off or bridge training topics to conquer learner fatigue
Build awareness: Add videos to your Intranet site, digital boards, and newsletters
Add spark to events: Reinforce messages at your company-wide or compliance team meetings
This video is brought to you by Ethisphere in partnership with The Second City Works. To learn more about the full Ethics and Compliance video catalog, email RealBiz@Ethisphere.com.
About Real Biz Shorts & Second City Works
Real Biz Shorts is the world's largest collection of comedic video shorts dedicated to risk areas in Ethics & Compliance.
Real Biz Shorts are created by Second City Works, the professional development division of the iconic Second City Comedy theater.