Does your cybersecurity program align to top guidance and standards?
Ethisphere's Cybersecurity Maturity Assessment provides a practical way to assess the weaknesses and strengths of cybersecurity controls across your company – or that of your third party partners – and implement a road map for improvement.

Benchmark
Benchmark your cybersecurity approach to leading standards and the NIST Cybersecurity Framework.

Calibrate
Calibrate cybersecurity programs across an enterprise and with third party partners.
How it Works
Ethisphere's Cybersecurity Maturity Assessment covers the 'people, processes and technology' required for effective cybersecurity.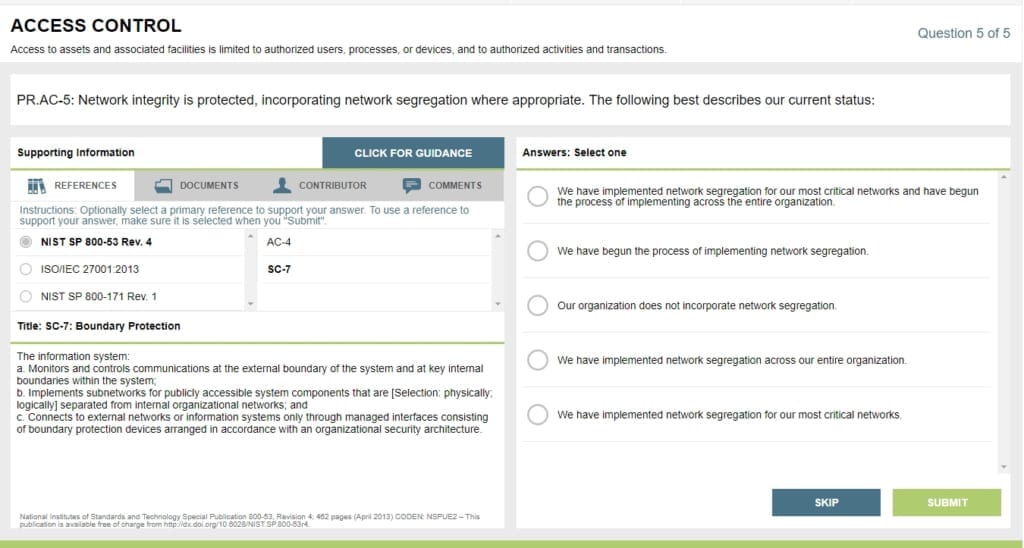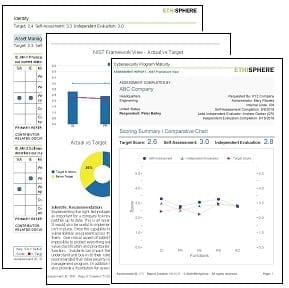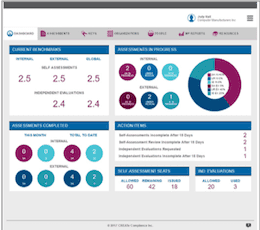 Take the Robust
Assessment
Start by taking a comprehensive online assessment covering the NIST Framework's 98 subcategories of controls. It measures maturity on a scale of 1 to 5 (most mature). Scores are generated and benchmarked. You gain an immediate picture of cybersecurity strengths and weaknesses of your cybersecurity program and how it aligns to leading guidance in the NIST Cybersecurity Framework.
Roadmap for Resources and Improvement
After the assessment, an Ethisphere expert can conduct an independent evaluation, generate a second set of scores and benchmark reports and recommend priority improvements. Or your company can license the service and use internal teams to verify the assessment results. Either way, you will have a robust view of your cybersecurity program to use for ongoing benchmarking, resource allocation and reporting to the Board, C-Suite and others within your organization.
Enabling Technology Platform to Scale Assessments
The Ethisphere technology platform enables you to expand your cybersecurity maturity assessment program across your enterprise and with third-party partners. It provides a user-friendly interface for taking the assessment; and managing dozens, or even thousands of cybersecurity assessments. It offers efficient record-keeping; the ability to integrate independent verification into the workflow; and robust reporting capabilities.
More on Cyber Readiness
from the 2019 Global Ethics Summit
CYBERSECURITY: Scaling Cybersecurity Frameworks Throughout the Value Chain
A panel led by Pamela Passman, Vice Chair, Ethisphere
Tim Fitzgerald, Chief Information Security Officer & Senior Vice President, Arm
Eric S. Kobrick, Vice President & Deputy General Counsel, AIG
Learn how companies across industries are managing third party cybersecurity risk. Find out how they determine the cyber risk management capabilities of a partner and the maturity of the controls third parties have in place; as well as programs to remediate and help third parties mature their approach to cybersecurity.