The Voice of General Counsels a Game-Changing Influence at Ethisphere's 10th Annual Global Ethics Summit
Top company legal minds assemble in New York City to discuss integrity as a performance accelerator.
 NEW YORK, March 1, 2018 – Ethisphere, a global leader in defining and advancing the standards of ethical business practices, announced today a roster of company legal practitioners anchoring a diverse faculty at Ethisphere's 10th Annual Global Ethics Summit, March 14-15 at the Grand Hyatt in New York City.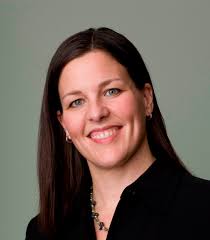 A special selection of current and former General Counsels (GC) and Deputy GCs will offer candid insights through interactive sessions with peers and other company officers highlighting some of the unique angles on corporate behavior today. Each leader will speak on a distinct range of topics impacting corporate integrity and performance in a global business environment rife with both opportunities and pitfalls.
Among those topics are the emerging impact of artificial intelligence, global compliance team management, influence at the executive level, board-level relationship building, career-shaping, key insights into anti-bribery and corruption, careful execution through times of crisis, progressing the "speak up" culture and more.
First-time members of the faculty leadership include:
Trish Walsh, Chief Legal Officer, Voya Financial, Inc.
Rich Rothberg, Senior Vice President and General Counsel, Dell
Ann D. Davidson, Senior Vice President, General Counsel and Corporate Secretary, L3 Technologies
Guillermo Bichara, Vice President, General Counsel and Corporate Secretary, Praxair, Inc.
Gregory L. Riggs, Former Senior Vice President – General Counsel and Chief Corporate Affairs Officer, Delta Air Lines, Inc.
David Pitofsky, General Counsel and Chief Compliance Officer, News Corp.
David Deitchman, Deputy General Counsel, Global Functions, Ethics & Compliance, HP Inc.
Michele M. Brown, SVP, Chief Ethics & Compliance Officer and Deputy General Counsel, Leidos
Callie Pappas, Vice President, Chief Compliance Officer & Deputy General Counsel, Schnitzer Steel Industries, Inc.
Tushar Chawla, General Counsel, India, JLL
Glenn Leon, SVP & Deputy General Counsel, Chief Ethics & Compliance Officer, Hewlett Packard Enterprise
Among those returning to the Global Ethics Summit to offer new insights and advancements are:
David Howard, Corporate VP and Deputy GC, Litigation, Competition Law and Compliance, Microsoft Corporation
Lucy Fato, Executive Vice President & General Counsel, AIG
Edward A. Ryan, Former Executive Vice President and Global General Counsel, Marriott International, Inc.
Richard Buchband, Senior Vice President, General Counsel and Secretary, ManpowerGroup
Lynn Haaland, SVP, Deputy General Counsel, Global Chief Compliance & Ethics Officer and Chief Counsel, Cybersecurity, PepsiCo, Inc.
Kathryn Ditmars, Global Litigation Director and General Counsel, Americas, JLL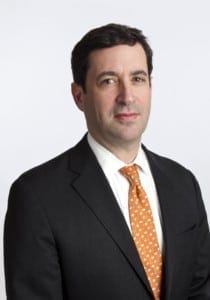 Drawing from Ethisphere's Business Ethics Leadership Alliance (BELA) community and further enriched from a broad selection of additional multinational companies, the Global Ethics Summit is the premier annual event connecting some of the most respected and diverse company leaders. Senior representatives come together to share forward-thinking practices and amplify the need for greater application of values ethical culture, and responsible practices. CEOs, board members, GCs/CLOs, corporate secretaries, chief compliance officers, law firm partners, and other influencers participate in the Summit to examine together the ways in which companies can make a difference in doing good.
"Throughout the Summit, there will be more than 70 speakers each contributing unique perspectives and meaningful advice, but the voices of General Counsels continue to be transcendent as these are roles that are make-or-break for the executive team and the company itself," said Kevin McCormack, Vice President of Global Thought Leadership & Programs at Ethisphere. "You simply cannot have the proper calibration of many of the issues addressed at the Summit without GCs in the mix. They are a universal connector when it comes to balancing risk, integrity, culture, and strategy within the organization. From the GCs involved each year, we see that while they may represent very different organizations and industries, there is a shared purpose and commitment to continuous improvement enabling companies to perform better while keeping their values intact."
Join these leaders and other influencers among over 400 delegates as the Global Ethics Summit celebrates its 10th Anniversary March 14-15, 2018 at the Grand Hyatt New York City. Registration remains open but is closing soon, click here for more.
About Ethisphere
The Ethisphere® Institute is the global leader in defining and advancing the standards of ethical business practices that fuel corporate character, marketplace trust, and business success. Ethisphere has deep expertise in measuring and defining core ethics standards using data-driven insights that help companies enhance corporate character. Ethisphere honors superior achievement through its World's Most Ethical Companies® recognition program provides a community of industry experts with the Business Ethics Leadership Alliance (BELA), and showcases trends and best practices in ethics with Ethisphere Magazine. Ethisphere is also the leading provider of independent verification of corporate ethics and compliance programs, including Ethics Inside® Certification and Compliance Leader Verification™. More information about Ethisphere can be found at https://ethisphere.com.
Media Contact
Aarti Maharaj
Director of Communications
646-480-9715
[email protected]
Twitter: @Ethisphere