Ethisphere's Business Ethics Leadership Alliance (BELA) Welcomes 22 New Members Including Abercrombie & Fitch Co., Avon, Ball Corporation, Duke Energy, KBR, Worldpay, Carnival Corporation and More
Global Membership Organization Focused on Defining and Promoting Best Practices for Ethics and Compliance Grows to More Than 250 Member Companies.
NEW YORK, March 6, 2019 (Newswire) –  The Ethisphere Institute, a global leader in defining and advancing standards of ethical business practices, announced today that 22 new companies have recently joined the more than 250 existing members of the Business Ethics Leadership Alliance (BELA). The new members include well-known brands such as Automatic Data Processing, Ball Corporation, SERTECPET, New York Life Insurance Companies, RECKITT BENCKISER INC., The William Carter Company, Hewlett Packard Enterprise, and Worldpay. Founded by Ethisphere, BELA is now a globally recognized membership organization of leading companies interested in sharing best practices in governance, risk management, compliance and ethics.
This growth in membership rewards the community with new shared insights that enable organizations to support and challenge one another as they innovate to address risks, improve performance and place values and integrity at the center of all that they do. Companies joining BELA include:
Abercrombie & Fitch Co.

Ahold

 

Delhaize

Anheuser-Busch

InBev

Automatic Data Processing Inc.
 Avon
Ball Corporation
Blue Cross Blue Shield of Michigan (BCBSM)
Carnival Corporation
Duke Energy
Endeavor
Gildan Activewear Inc.
Hewlett Packard Enterprise
KBR Inc.

Lubrizol

New York Life Insurance Companies
RECKITT BENCKISER INC.
SERTECPET

Stryker

University of St. Thomas School of Law
The William Carter Company

Worldpay

Zurich

 North America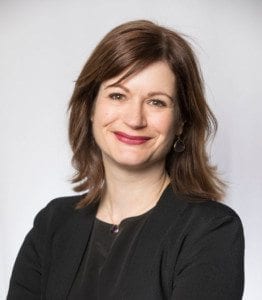 "As more businesses recognize that a culture committed to ethics and compliance is an advantage today, we are pleased that they are consistently turning to BELA to join other leading global organizations to codify best practices that will progress a purpose-based approach and hit the mark with all of their constituencies," said Erica Salmon Byrne (pictured), Executive Vice President and Executive Director, BELA. "We believe that the continued growth of BELA reflects a genuine commitment to collaboration that will benefit not only our member companies but communities around the globe."
"Being part of a collaborative community focused on sharing best practices for ethics and compliance will allow us to bring the best of what we are doing as well as our challenges to the table and learn from others across a broad spectrum of industries," said Lindsay Matthews, Vice President, General Counsel and Corporate Secretary, Gildan Activewear Inc. "Robust compliance practices simply make for better businesses."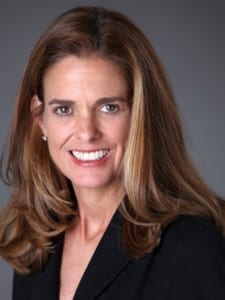 "As the world's largest leisure travel company, we recognize our responsibility to advance ethical standards across the industry and conduct our business as a responsible global citizen," said Martha de Zayas (pictured), Vice President, Global Ethics and Compliance, Carnival Corporation. "Ethical behavior remains a fundamental aspect of Carnival Corporation's core values and we look forward to partnering with BELA member companies, which lead by example, to share best practices and insights to promote a strong global culture of ethics and compliance."
"BCBSM joined BELA as a continued investment and commitment to our strong culture of compliance,"  said Kelly Lange, Vice President, Enterprise Compliance, Blue Cross Blue Shield of Michigan. "With the ever-changing pace of regulatory requirements and demands in the health care industry, BELA provides one more avenue for alignment and exchange."
"At Worldpay, we view our commitment to ethics and compliance as key to achieving long-term success," said Worldpay Chief Ethics and Compliance Officer Jared Warner. "It's not just about achieving great results. It's about winning together guided by character and integrity, two of our company values. As a newly minted BELA member, we look to share our best practices while gleaning valuable insights and strategies from the 250-member global team of experts in the field."
"SERTECPET has in its core values ethics as a key component and has been committed to promoting transparency in the energy sector," said the company in a statement. "Being part of BELA helps us to raise the bar of our ethics and compliance culture through sharing experiences and best practices with like-minded organizations."
"Ethisphere research shows that, aside from simply doing the right thing, there is a business purpose to employing best practices in developing a culture of ethics," said Byrne. "Companies and executives who understand this and are willing to invest profits for a purpose are often themselves on the positive side of the business spectrum. To that end, we are proud to partner with each of these thought leaders, representing first-class companies, to develop new platforms that will help raise the ethical standards at companies around the world."
"Companies are no longer pursuing compliance as a legal prerequisite demanded by stakeholders; they are realizing how important it is to pursue values-based compliance that is in line with their corporate ethos," said Matthews. "Our company's commitment to ethical business practices filters into every aspect of what we do and contributes to a strong corporate culture based on trust and transparency."
With more than 250 enterprise members representing 30 industries headquartered in 15 different countries, the BELA community has become a pivotal platform of connected leadership so vital to progressing company standards and practices across both global and regional business ecosystems.
Hear from these BELA companies and other senior leaders at Ethisphere's upcoming 11th Annual Global Ethics Summit, which will take place March 13-14, 2019, at the Grand Hyatt in New York City. Many of Ethisphere's BELA member companies are involved with the Global Ethics Summit and are hands-on with their support of the BELA community and reaching out to provide excellent networking opportunities for participants interested in learning from some of the most respected professionals.
Now in its 11th year, the Summit is expected to bring together more than 500 attendees from a diverse set of industries and will offer participants the opportunity to engage in candid and interactive sessions.
To learn more and to register, visit https://globalethicssummit.ethisphere.com. Follow the conversation on Twitter under #GlobalEthicsSummit19.
The recap of the 2018 Summit experience and recordings of panel sessions are available for download at https://insights.ethisphere.com/10th-annual-global-ethics-summit.
 BELA Member Benefits
BELA members receive enterprise-wide access to a special online resource center, featuring compliance and ethics program best practices, "focused facts" reports, member-contributed content, Ethisphere surveys and research, presentations and webinars. To enable executive decision-making and resource calibration, members also have the opportunity to measure their own programs through data-driven benchmarking as an independent evaluation of ethics and compliance programs and analysis of best practices relative to other leading companies' programs. Moreover, members have access to a monthly podcast series such as "Integrity Matters" and JLL's "Board Engagement," featuring BELA member company JLL, which offers unique insight into the lessons learned and innovative approaches by some of the most experienced compliance and ethics leaders across the BELA community. More than 30 peer-to-peer roundtables, hosted by BELA member companies, are also held each year in major U.S. cities and key international markets as a platform for shared ideas and practical conversations on the most pressing challenges impacting business and compliance leaders.
About BELA
Founded by the Ethisphere Institute, the Business Ethics Leadership Alliance (BELA) is a globally recognized organization of leading companies collaborating together to share best practices in governance, risk management, compliance and ethics. BELA's membership has since grown to a large community of companies who recognize the inherent value of promoting ethical leadership and world-class compliance culture. Learn more about BELA by visiting http://bela.ethisphere.com. To nominate a company to join BELA, contact Director of Member Engagement Sarah Neumann at [email protected].
About Ethisphere 
The Ethisphere® Institute is the global leader in defining and advancing the standards of ethical business practices that fuel corporate character, marketplace trust and business success. Ethisphere has deep expertise in measuring and defining core ethics standards using data-driven insights that help companies enhance corporate character. Ethisphere honors superior achievement through its World's Most Ethical Companies® recognition program, provides a community of industry experts with the Business Ethics Leadership Alliance (BELA) and showcases trends and best practices in ethics with Ethisphere Magazine. Ethisphere also helps to advance business performance through data-driven assessments, benchmarking and guidance. More information about Ethisphere can be found at https://ethisphere.com.
###
Media Contact
Aarti Maharaj
646-480-9715
[email protected]
@Ethisphere