DIVERSE OPTIONS. PROVEN RESULTS.
Make Smart Decisions with Exclusive Data and Expert Insights
Whether you need guidance on priorities or a comprehensive program assessment, Ethisphere's got you covered.
ETHICS & COMPLIANCE PROGRAM ROADMAP:
A Streamlined Approach Focused on Defining an Action Plan
The process features program benchmarking, expert guidance, and links to improvement resources. The Ethisphere Ethics & Compliance Program Roadmap is the ideal solution when:
Looking for guidance for a new or existing program
Program planning and prioritization following a merger or acquisition
Preparing and formalizing your program for an initial public offering (IPO)
COMPREHENSIVE PROGRAM ASSESSMENT:
An In-Depth Review of Your Program
Our Comprehensive Program Assessment looks at your corporate governance systems and ethics and compliance program. The result? A detailed findings report and executive presentation that identifies gaps and includes recommendations to reduce risk and improve business practices.

Identify
Identify how your program aligns with the hallmarks of an effective compliance program outlined by the Federal Sentencing Guidelines, and international regulations.

Benchmark
Benchmark your program using data from the World's Most Ethical Companies and determine where your program is in line with leading practices–and where gaps may exist.

Utilize
Utilize the practical and actionable roadmap included in the final report to help prioritize program initiatives, intelligently allocate current resources, and plan for future investment.
COMPLIANCE LEADER VERIFICATION:
An Independent Verification of Your Program
Ethisphere's independent review of your company's program and practices provides external validation of your organization's commitment to business ethics and compliance.
We recognize companies who've proven that their programs and practices are extraordinary, and provide mechanisms to help communicate this key differentiator to employees, customers, and investors.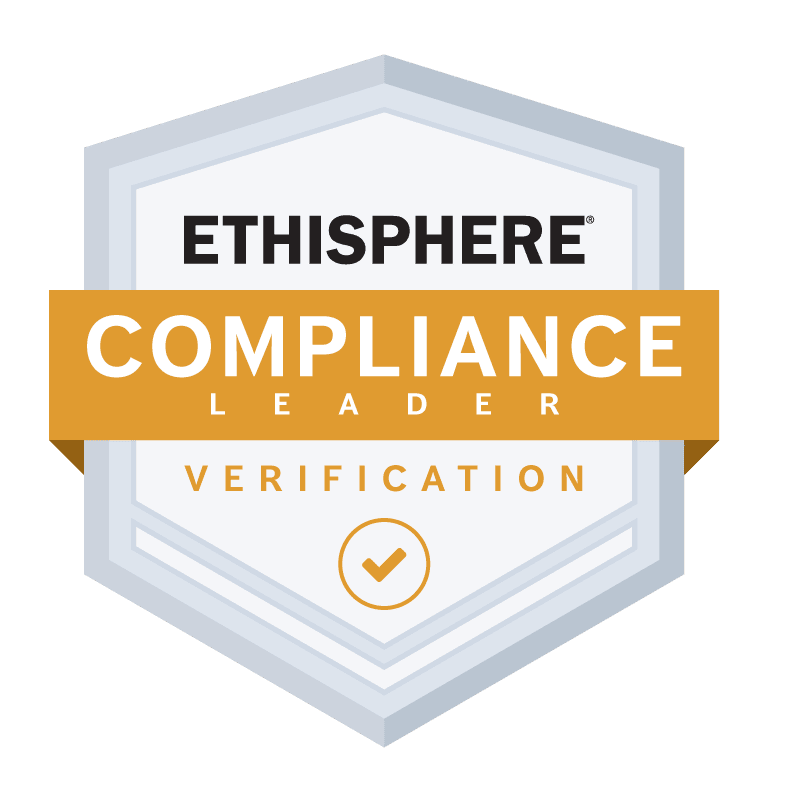 Spotlight: Program Leading Practices