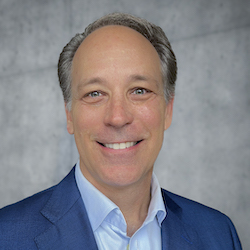 Andrew Neblett
Chief Operating Officer
Andrew Neblett is the Chief Operating Officer of Ethisphere, the global leader in defining and advancing the standards of ethical business practices. As COO, Mr. Neblett is responsible for ensuring the consistent delivery of excellent content, products, and customer experience aimed at developing standards and best practices for companies committed to advancing business integrity.
Mr. Neblett has over 25 years of experience delivering solutions to simplify, connect, and improve governance risk and compliance programs. He co-founded and served as CEO of informed360, a leading ethics and compliance software company for automating compliance activities with robust analytics and reporting capabilities. Informed360, now part of Ethisphere, delivers a 360° view of an organization's ethics and compliance program in a secure, cloud-based environment.
Prior to informed360, Mr. Neblett was President of Intelligence at ALM where he led the intelligence businesses, delivering proprietary data, analysis, and decision-support tools for legal, consulting, and benefits professionals. Prior to ALM, he held a variety of senior leadership roles at Thomson Reuters, including Senior Vice President of Compliance, Audit and Risk, where he ran the company's compliance learning, regulatory intelligence, GRC software, board governance, and disclosures businesses. Mr. Neblett joined Thomson Reuters when they acquired EDGARfilings where he was Co-Founder and CEO, building the company from the ground up to be the leading provider of software, services, and online applications to streamline and automate SEC filings.
Mr. Neblett received his Bachelor of Business Administration in Finance from the University of Texas at Austin and Juris Doctor from the Columbus School of Law at Catholic University. He lives in Texas with his wife and has four grown children.