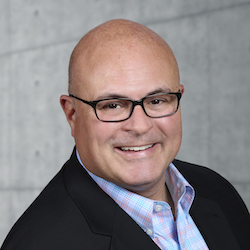 Brian Beeghly
Executive Vice President, Insights & Solutions
Brian Beeghly is a successful business executive with unique experience building and leading effective governance, risk and compliance programs. Mr. Beeghly brings proven leadership and global expertise across multiple industries including, technology, manufacturing, consumer and industrial products, automotive and mobility, energy storage, construction, real estate, facilities management, logistics and supply chain, hospitality and retail. His breadth of experience spans the full spectrum of risk including, enterprise risk management, business ethics, legal and regulatory compliance, property and casualty insurance, environment, health and safety, cybersecurity, business continuity, crisis management, and corporate sustainability and responsibility.
The Co-Founder of informed360, an innovative software and technology services company, Mr. Beeghly is the chief architect of a cloud-based platform that supports effective ethics, compliance and risk management programs. In addition, Mr. Beeghly advises Fortune 500 companies on overall program design and supporting data integrations.
Prior to informed360, Mr. Beeghly served as the Vice President of Compliance and Risk Management at Johnson Controls, a Fortune 75 company with over $44 billion in revenue and more than 170,000 employees worldwide. In his role at Johnson Controls, Mr. Beeghly oversaw the company's global ethics and compliance, risk management, and insurance functions. Prior to Johnson Controls, Mr. Beeghly served as the Director of Global Risk Management for Nike, the world's leading sportswear company. In this role, Mr. Beeghly oversaw all aspects of the company's global risk management and insurance programs. Mr. Beeghly also held senior level roles at Apple Computer, Columbia Sportswear and the Vontier Corporation.
Mr. Beeghly holds an MBA in International Management from the American Graduate School of International Management ("Thunderbird") and a BA in Economics from the American University.