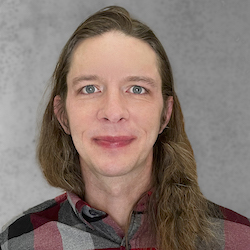 Jared Habeck

Manager, Product Development
Jared Habeck is the Manager of Product Development at Ethisphere. Jared leads software engineering efforts for Ethisphere technical properties.
Previously, Jared spent fifteen years in the tech industry including positions in software as a service, digital agencies, and internal business application development. Jared's software engineering career has primarily included web development, infrastructure operations, and related management.
Jared received his Bachelor's degree in Computer Science from Calvin University.