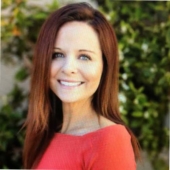 Joey Trimble
Chief of Staff
Joey Trimble is the Chief of Staff at Ethisphere. She is the point of contact for the Executive Leadership Team and Ethisphere staff. She facilitates internal and external communications and supports all Ethisphere departments in different ways.
Prior to Ethisphere, Joey worked in a variety of fields and roles. She began her career as a social worker, supporting local non-profit organizations. After completing a Masters in Public Health, she accepted a position at The United Way, advocating for early childhood education and public policy. Her work there earned numerous grants from funders including the Centers for Disease Control and Prevention, American Academy of Pediatrics as well as the state and federal government, and a curriculum she developed is still taught in charter schools.
She also worked as an administrator for The University of Arizona's Department of Neurology, supporting the Department Chair, Dean of Faculty Affairs and other clinical and teaching staff. In addition to her MPH from A.T. Still University School of Osteopathic Medicine, Joey holds a Bachelor of Science degree from the University of Arizona. Joey is based in Tucson, Arizona.